OK we all make them, anyone who says they don't is only lying to themselves.
So converting some Rotabs to stepper drive and they need a combined nut, thrust and Oldham coupling to save space, Simple bit really. Milled the Oldham coupling bit on the end and start to centre drill then drill and tap for the nut part.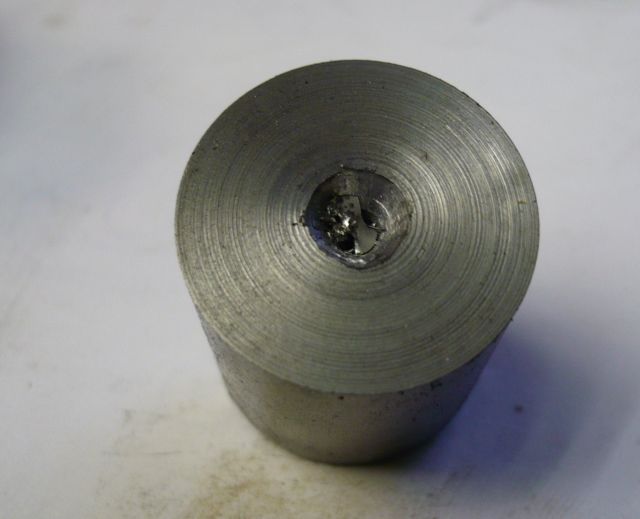 Crunch, centre drill pops it's clogs off, take it out the chuck, bang it on the vise, will the damn bit fall out [ no they never do ] so right seeing as it was the damn centre drills fault it can be responsible for getting itself out.
Stuff it in a temporary holder so as not to burn my tiny, dainty pinkies and grind it up free hand as such.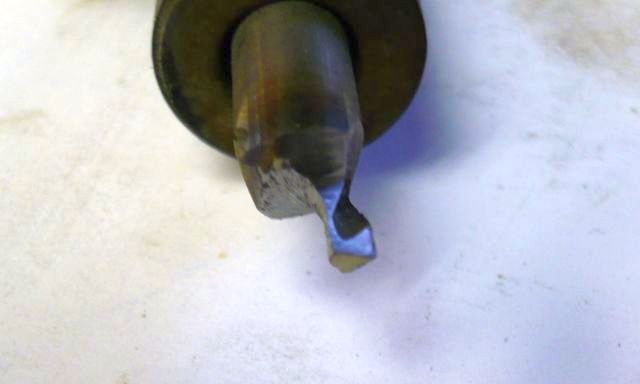 Front.
and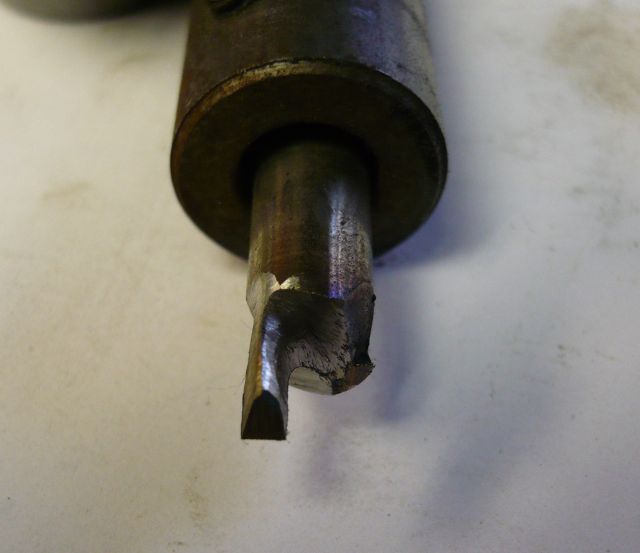 Underneath.
Basically it's a trepanning tool of fixed radius when held in the tailstock chuck. The radius has to be larger than the broken bit and seeing as part of it is on the tool that's the bit you have to grind past.
Back in the 3 jaw chuck with the part, modified centre drill in the tailstock chuck and feed in slow with lube and you will get the broken bit standing up on an island.
I was going to take a picture of it but as I took it out the chuck the broken bit fell out and disappeared into the black hole, known all over the internet as Johns Floor ™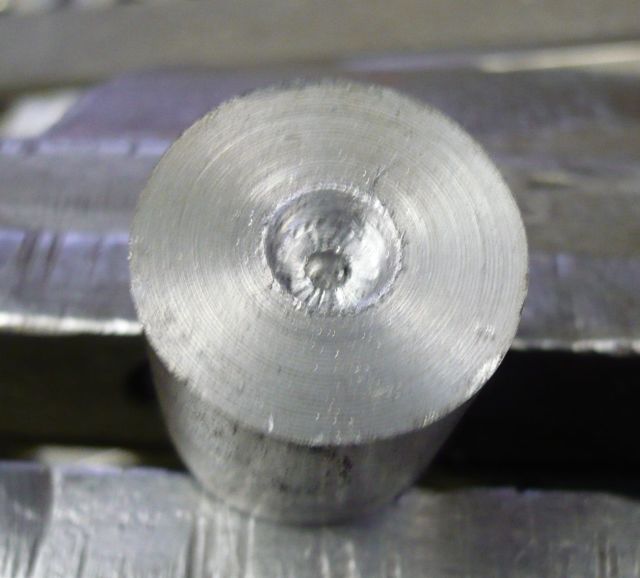 Not a new idea, God knows how many decades old ? but still a time saver and I though on topic for a home shop forum.