I have been struggling to try and find a decent way to store all these cutter wheels for my horizontal mill. The usual issues: They need to be accessible, but not in the way, they need to be open enough I can find the one I want but not so "loose" they take up a lot of space, and I don't want to spend half a year making a thousand little drawers or boxes or racks.
So I've tried two ideas recently. One, a simple welded rack and dowels: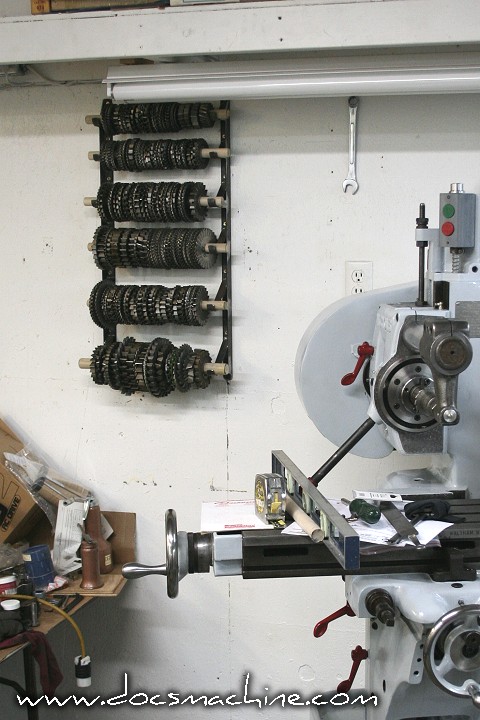 Not bad, and nice and dense. There's some 300 cutters there. The problem is, that lets the cutters bang against each other, which is especially bad for anything with side-cutting teeth. And to get at a cutter- especially one towards the middle- there's a great deal of handling, which means more banging and more wear.
Probably won't be too bad for just slitting and slotting saws (no side teeth) or slabbing cutters (only have one so far) but by no means an ideal solution in general. Gets 'em up off the floor, though. I have over a thousand of these things, and have no place to put them.
The second idea was to emulate a commercial CD storage rack- made of wire- by slotting a section of aluminum channel extrusion...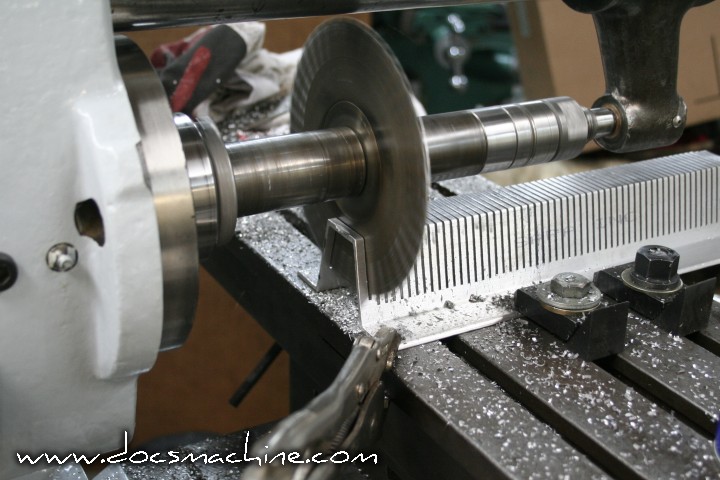 To make this small rack that holds fifty-eight small slitting saws: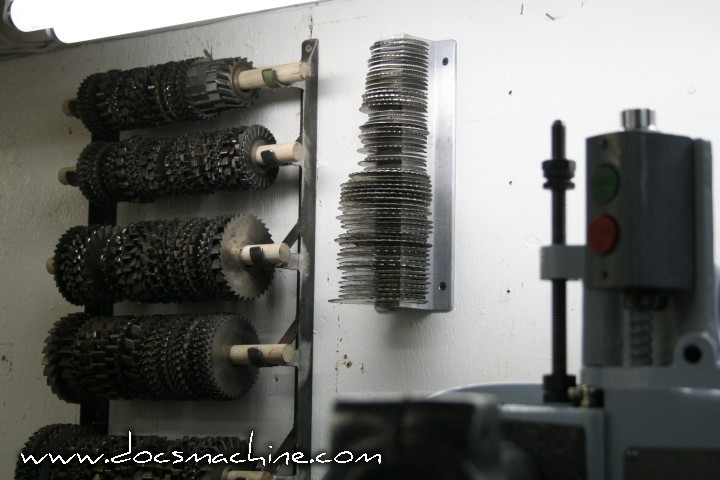 Somewhat better, in that they're not allowed to bang against each other, and are much more accessible. But a pain to mill, as I don't have enough Y travel or a long enough arbor setup to be able to do even just a foot of channel without having to reset at least twice.
The latter style, optionally, can also sit on a table/workbench, possibly with a nice routered oak base, or sit in a deep drawer and act as dividers.
I'm not entirely happy with either method just yet, but I'm still pondering options. Any other ideas or suggestions? Again, I have over a thousand cutters- I can't just hang 'em all on a pegboard.
Doc.