Hey guys! My sled wrecking yard has been just nuts lately...and I'm welding aluminum sled parts like there's no tomorrow.
I had to pull a late nighter last night to finally get this M head mounted on the Ohio.
NOT an ideal setup...but it could work. The head will swing around in three indexed positions (or anything weird inbetween) and it will tilt sideways as well.
In real life I'd have to take the horizontal cutter out to get it back far enough but this is just a trial run so it'll be ok.
TADAAAA...the 90V motor I got from David will work on this!!! I just have to make an adapter plate. Took the old 575V motor off after I took the pics and got the mount figured in my head.
I suppose...to make this set up the best...I'd have to take the overarm support off and mill a big flat on the top of it...flip the mount upside right then I'd gain about 4" of Z. But then I'd bugger the pretty lines of the Ohio overarm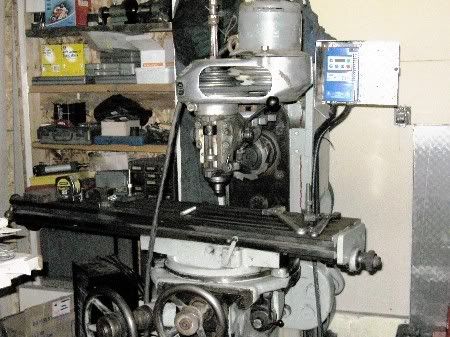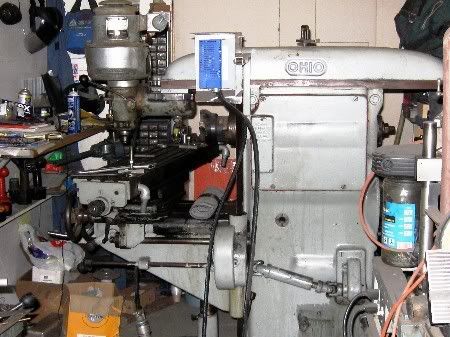 Russ