I ordered my steady rest for my BusyBee 10 X 18 lathe right after Christmas, and it finally came in yesterday. I went up there and picked it up this morning, but didnt look at it until i got home. This is what i found..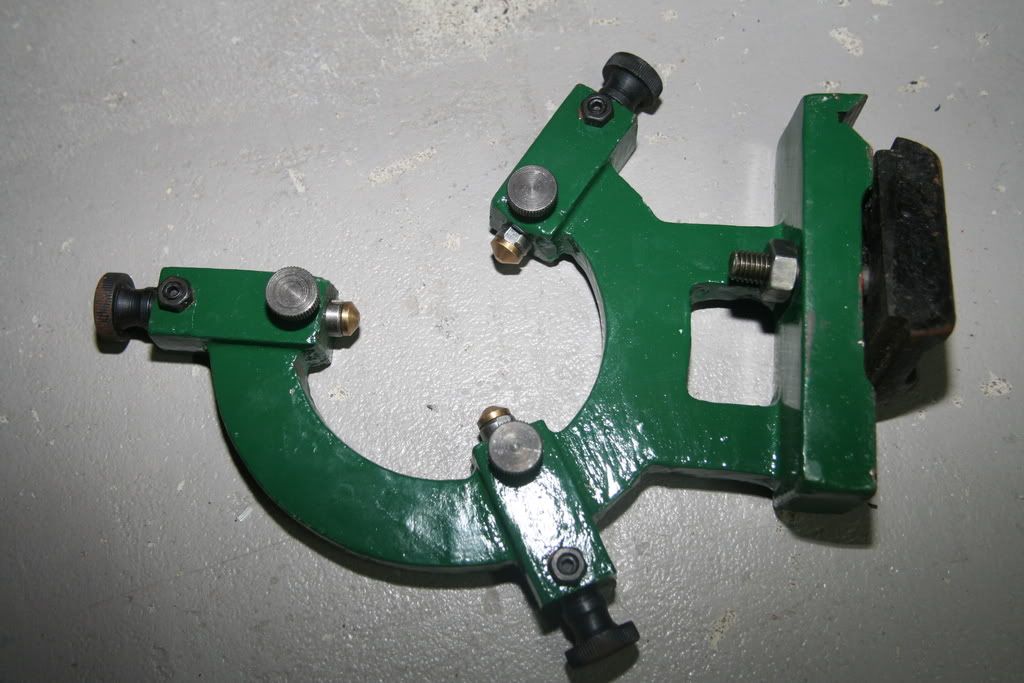 so there is some nice surface rust on some of it but nothing was covered in grease when i got it. I wasnt real worried about the rust and the paint chips because i can fix them and i dont want to wait another 2 months for another. Then i went and put it on the lathe along with a 2 1/8" copper pipe. the pipe isnt dead center, but its only a couple thou off, so pretty close..
The steady was cheap, but should I try to fix it or should i just take it back and hope the next one is better? I should also mention that i cleaned the ways and the grooves on the bottom of the rest before i took the picture.