Just thought Id post a couple of pics of some projects I did for work. First is a bracket to hold a prototype projects for evaluation. Fab'd from thinwall ERW tube and a couple of bits of HRS. My first TIG welding project.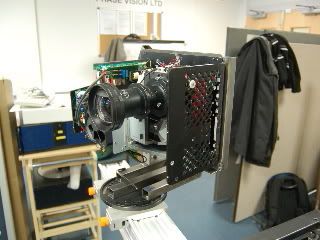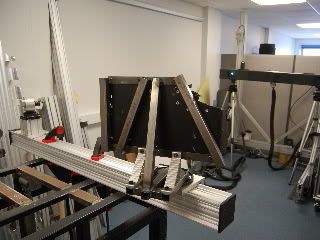 Was dead happy that all 6 M4 holes in the bracket lined up with the projector, as it was built direct from a drawing, and I fully expected the welding to have caused some warpage.
Next project is a ball bar and holder to allow us to calibrate a much smaller (50%) measurement volume for a customer demo. The bar was knocked up in the office using a junior hacksaw and bought in balls / tube. nominal length is 175mm, when calibrated turned out to be 175.3mm. Then the clamp was made from some HRS bar, and fits into the precision movement stage we have for automatically posing the bar in the measurement volume.
I took a photo at the beginning,
and a couple halfway through
Continued below: