I mentioned in the 'Had a good day thread that I had an inverse rotor to repair.
They are quite common over here, don't know about the US?, used mainly for fan motors.
The stator on these is mounted on the fixed end plate and carries two bearings.
The rotor is then on the outside and carries the shaft that runs on the bearings and this whole assembly rotates.
Pic of the opposite end to the fixed end showing one bearing location.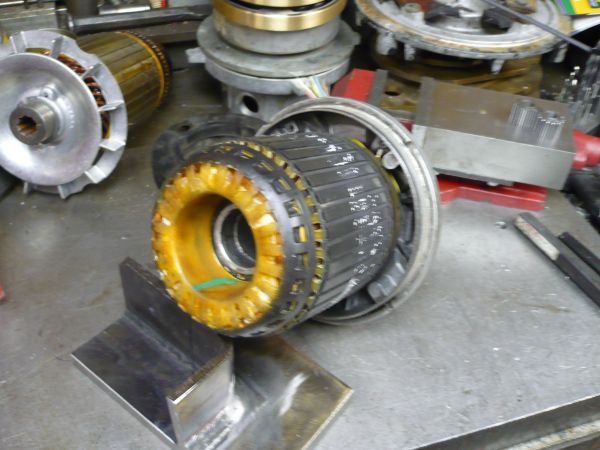 Pic of the opposite end showing the bearing location buried round down inside, plus the fixing pads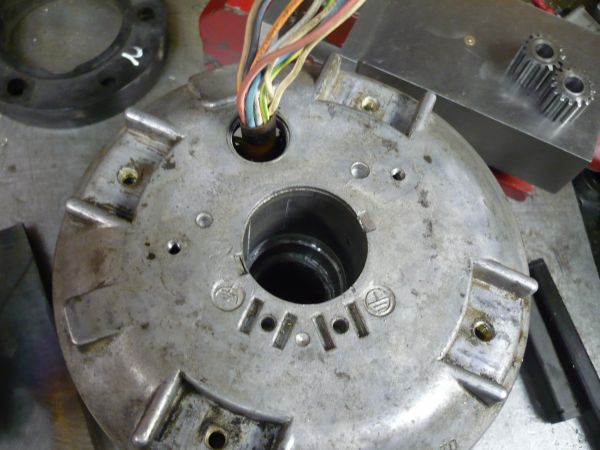 As you can see no matter which end you need to bore and sleeve there is nothing to hold on.
Enter the El Stevo MKI expanding collet, custom made at great expense.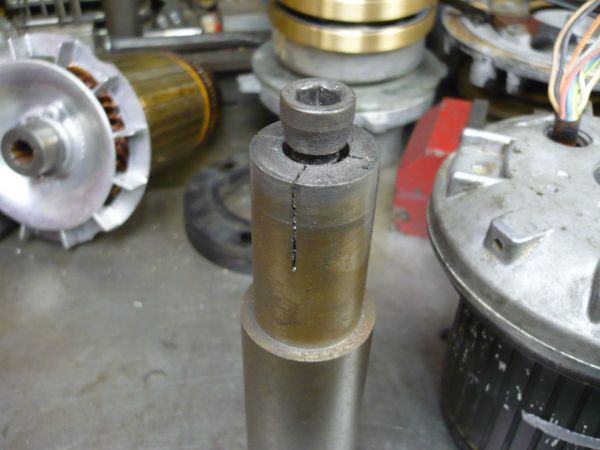 Just a bar turned down to 32mm, the size of the bearing, drilled, tapped and counterbored to a diameter less than a cap screw.
4 slits down with a hacksaw by eye, nothing special and a cap screw with the head tapered.
Stuffed up the spout and tightened via an allen key it will grip tight enough to allow it to be spun in the lathe.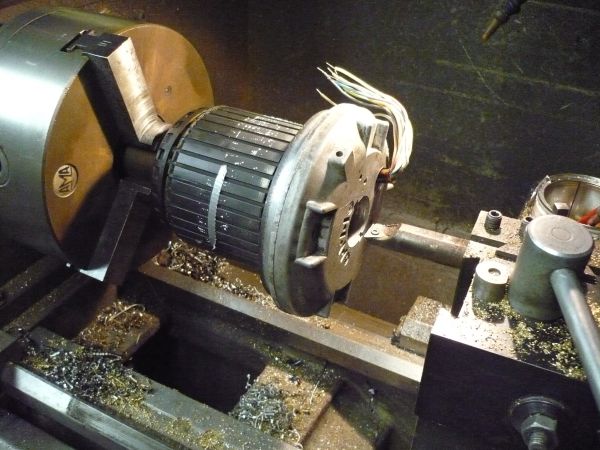 Cables are held back with duct tape, that's what the white is on the stator as this one has already been sleeved one end.
This post isn't about doing an inverse rotor as chances are no one will ever see one, let alone having to work on one.
This post is about thinking outside the box and remembering ideas to be used on other projects.
.