I few years ago I designed and built a thread dial for my nine inch South Bend lathe. I could see some defects in South Bend original design so I designed them out. The original thread dial gears were straight gears made out of cast iron. I hobbed mine out of bronze so there would be no backlash. On the original South Bend grit and chips could get between the dial face and housing so I designed mine so that could not happen. On my thread dial I wanted to turn as freely as possible so I used a bearing. This makes cutting threads coarser than 8 TPI easier. I also made the dial larger and easier to read than the original.
Then a couple of years ago I made a bunch of kits consisting of the dial, thread dial gear and a drawing showing how to make the rest of the parts and sold them on the Practical Machinist site and Ebay. I sold out out, but last fall I started getting more requests for these kits so I made a new batch and have a few extra.
Anyway, I had a long running thread over on the PM site showing how I made these in case if anyone wants to try their hand at making there own. Gary P. Hansen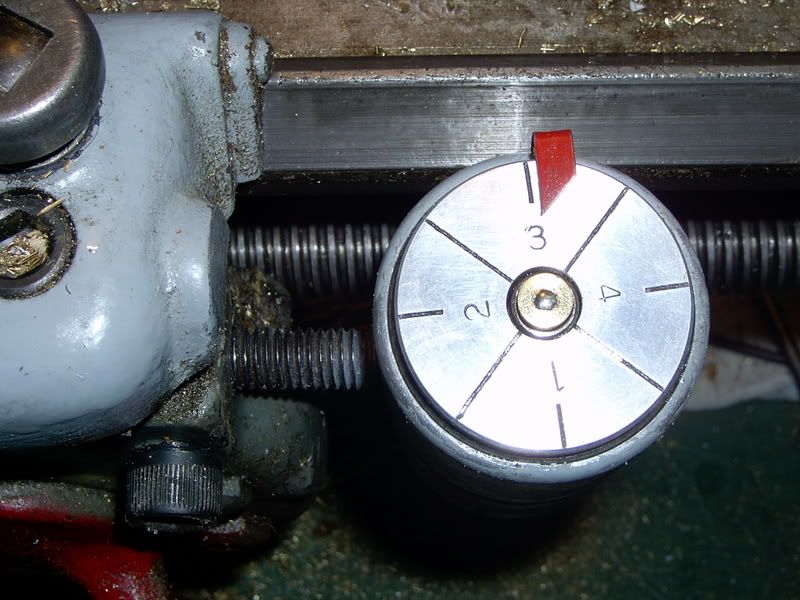 This is my thread dial installed on my lathe. I will post some additional photos in another post.