Pics below of Hubs for a rover 420 ...I'm trying to change the cv's
I've been hammering on this drive shaft for two hours today...it's not moving not one milimetre..and I've absolutely been welly-ing it .
I fear that if i hit it for another two hours the casting will crack
I don't have a press ...and with the heavy Copper hammer, I'm probably exceeding what a press can give........granted a press will press evenly ..but in this case the splined interface is long..so no gain.
I've tried heating it ..and no results ...I fear damaging the bearings ..probably already have ...nearest....car breakers is miles away ..no transport to go there ....and would probably faced with hours of work getting the things off the cars there ..that are probably seezed the same..
Would turning an air chisel into an air hammer ..but modding the end of a chisel flat ...putting a receiver on-top of the stub ..help drive this thing out ..Has anyone modded such a thing ..and had good results?
This is a common problem on these cars ..some people have resorted to sledge hammers........
Behind the problem is the nandy pandy rover tech who didn't like oil or grease who assembled it dry, back in 1996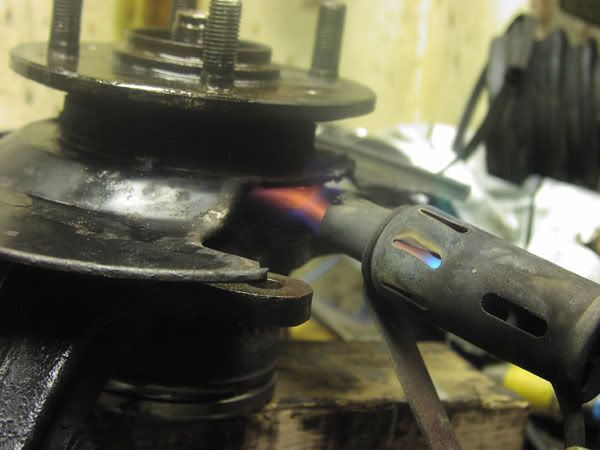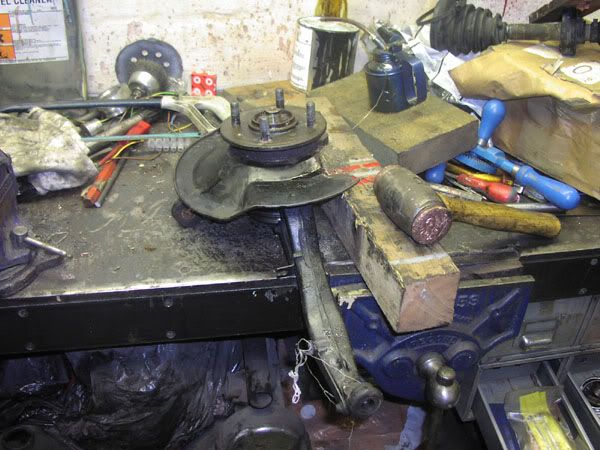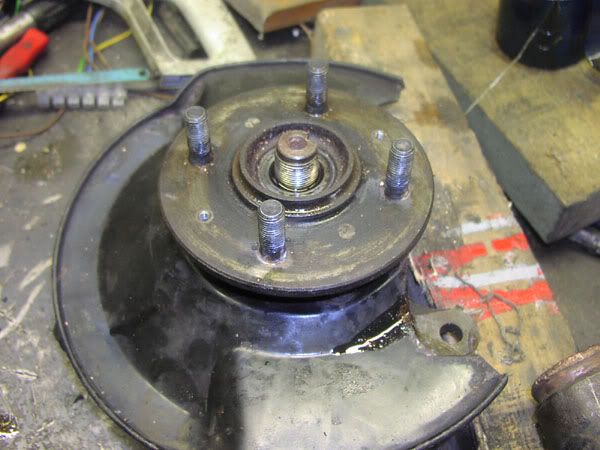 all the best.markj