My lathe, like many, is used and somewhat worn. This makes it hard to adjust the gibs for equal performance at all points along the travel. In particular, I was trying to mill some simple parts on my SB and having a bit of trouble getting the finish I wanted. The problem was the small size of the ball crank on the lathe's cross slide. It has only a 1" radius from the screw to the handle. Any reasonable setting of the gibs makes for hard cranking at the forward end of the travel. So I came up with this: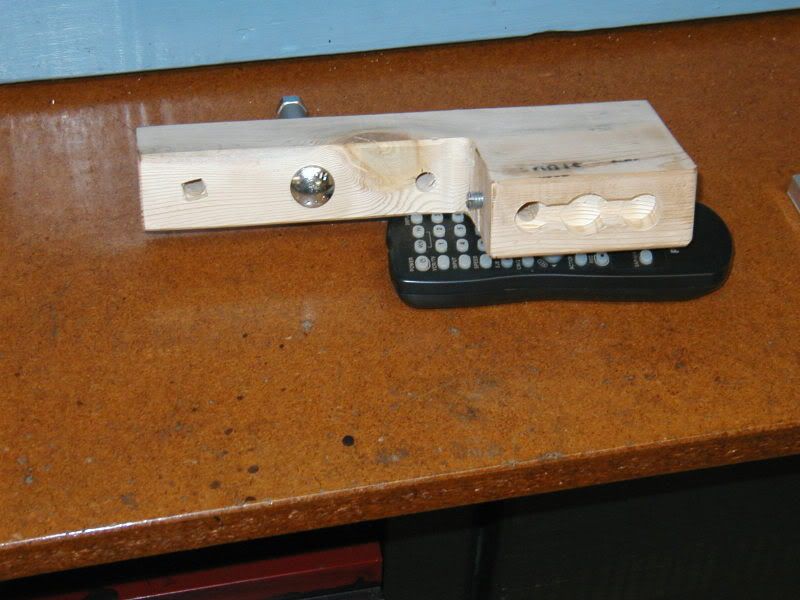 It is made from a scrap of pine 2X4 and mounts on the original ball crank. A single set screw that tightens against the handle of the ball crank holds it in place. I rounded the end nicely so it wouldn't chew up the handle.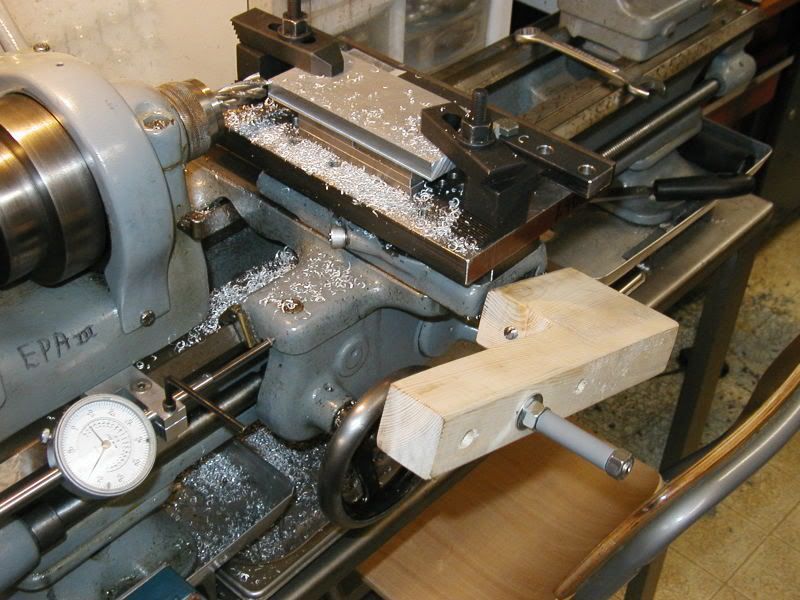 With turning radii of 2.5", 4.5", or 6.5"; selected by mounting it's handle in one of three holes; it makes turning the lead screw as easy as pie and as smooth as silk. Here is a picture showing two identical parts with the "before" surface finish on the right and the "after" finish on the left. I couldn't believe the improvement.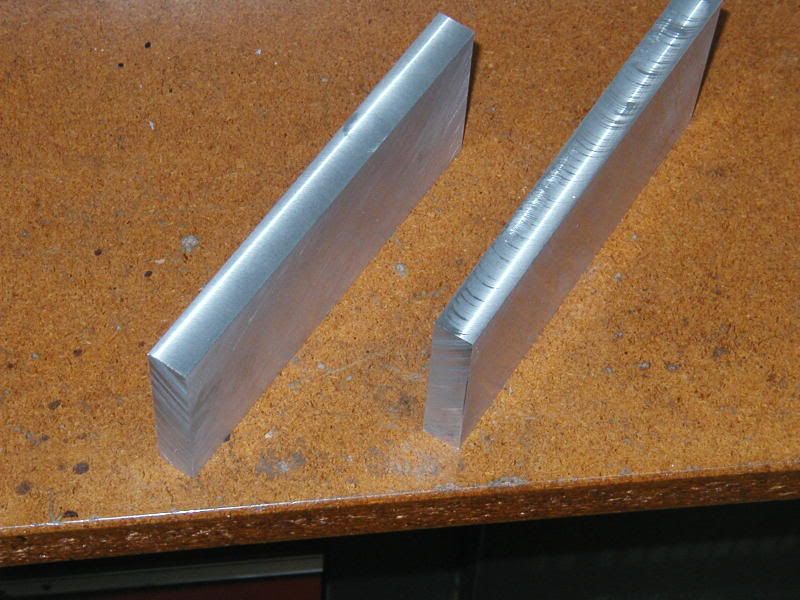 The ONLY difference in making these two parts was the handle. And, I even changed hands (twice) during the cut with no noticable areas in the surface finish. I should have thought of this a long time ago.