Evening All,
Im (still) making a special bracket for work. Its mostly done, but as usual when making stuff from other stuff thats lying around it needs a little 'finessing'. One thing was to make some flat areas for bolt heads to sit on.
So, bung in dividing head (its ultimately being used with this head) and make with the milling cutter.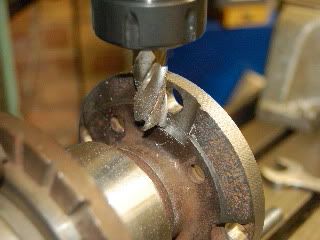 But the clamp bolts under the head are not super tight (this head has bolts under the clamps at the front and on top at the back. I assumed the back ones would be enough, as the underneath ones are not accessible when its bolted down? Anyone know?) I need to be able to angle it up and down a little for a different op, and when I started to cut it shifted downhill slightly...
Being a cheap dividing head I didnt get a tailstock, and my RT one is to small, so I rooted about and made this: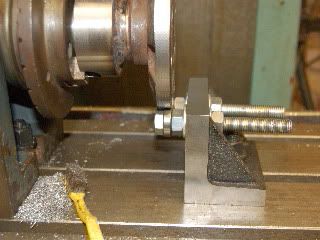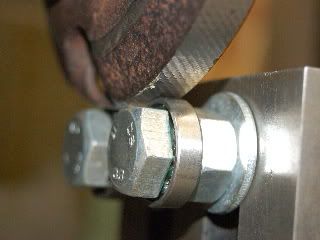 A lot lighter than unbolting the head....
Dave