I just bought this little machine, but I have no clue as to what it really is.
If anyone has used one or has any leads to info, I'd appreciate hearing about it.
This pic is the only marking on the top of the main housing, which is cast aluminum.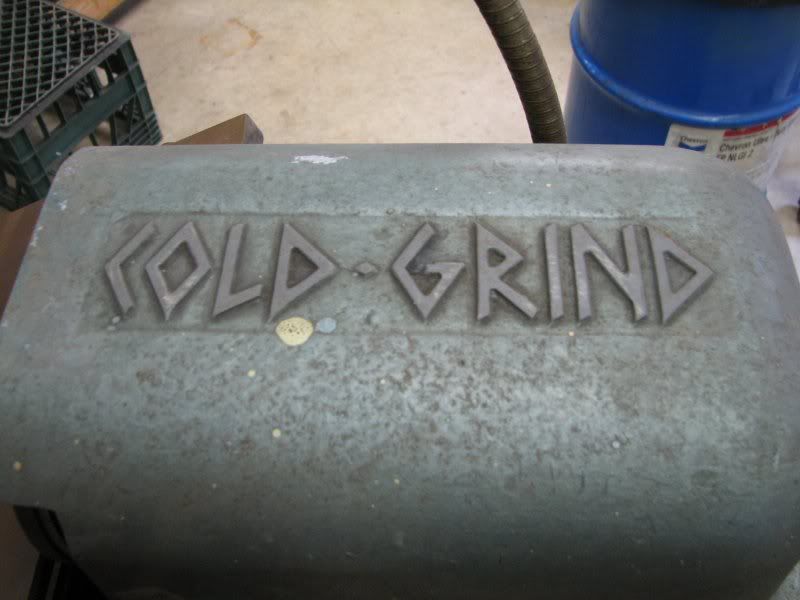 Here is a view of the bizness end. The work table is cast iron. The face of the abrasive wheel is 5" in diameter. Scale in the pic is 6" . The wheel is driven by a toothed belt, although the wheel hub is smooth. The motor is reversible by way of the 3 way switch. When running, the abrasive wheel oscillates right to left over a travel equal to the width of the working face of the wheel.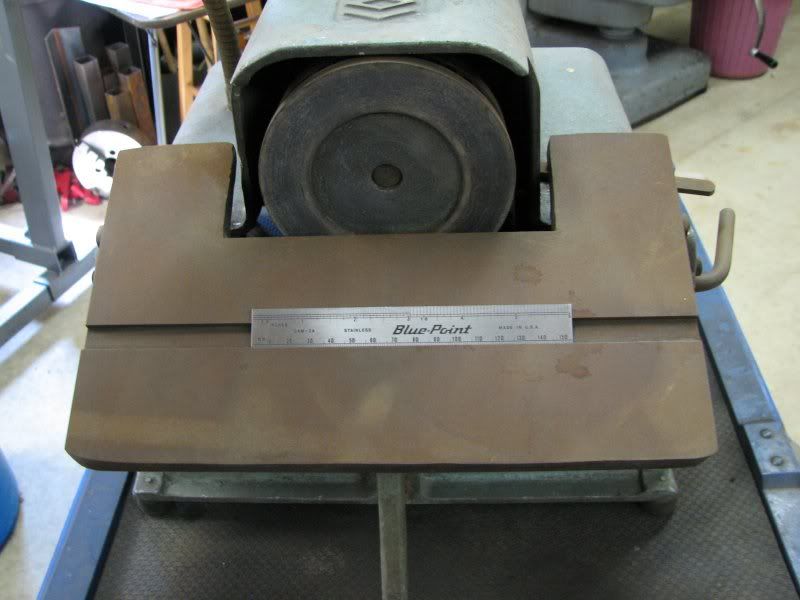 The side view shows the flat lever that disables the oscillation feature, anf the round "L" shaped lever that adjusts the height of the work table relative to the abrasive wheel.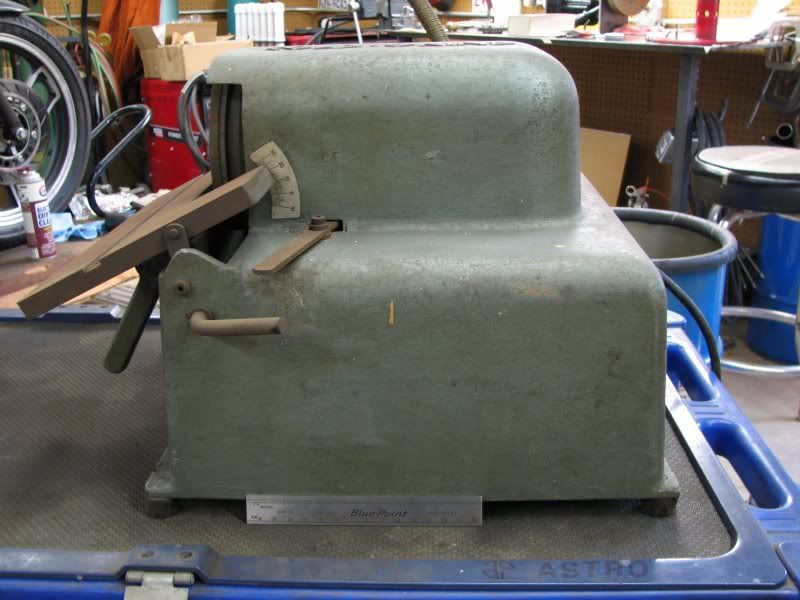 This pic of the under side of the work table shows the handle to adjust the angle of the work table. It does not attach directly to the table, though.
I think it will be useful for finish grinding HSS tool bits, but testing has yet to begin.
Rex