So I had to mill an arc into the base of a ½ inch wide jam cleat I was making for the boom on my boat. The radius of the arc had to be 1 ¼ " I didn't have a ball end end mill with that radius but I did have a 2 ½" face mill but couldn't figure out how to make it work on the mill. I know John S. did something like this on the back of a brass rack if I remember correctly but I couldn't find the link. After thinking about this for a while I decided to move the job to the lathe. I mounted the part in a tool holder for my QCTP then set the tool holder height for center using my handy dandy laser center finder like this:
I then mounted the face mill into the chuck. It had to be extended more than I liked in order to cut the length of the part without hitting the chuck but it was just going to be a light cut and only a few thou deep so I snuck up on it gently. Like this:
All seemed fine so I engaged the feed and away we go: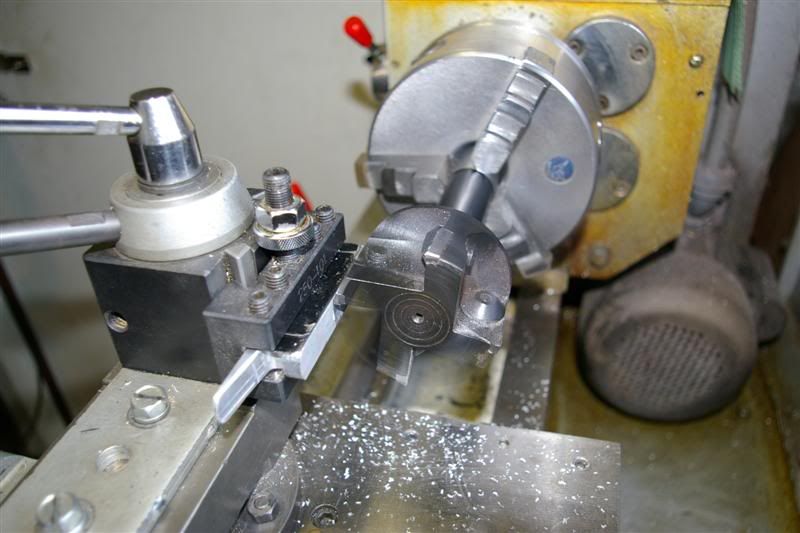 And here we are. Worked just fine.