I have a friend, Bill Cogger (BigBoy1) in Elizabeth City, NC who built a rotary converter using the circuit I put together. The circuit is shown in my old thread
http://bbs.homeshopmachinist.net/showthread.php?t=33353
and works fine for me.
He has built it and the start circuit works fine, but the motor will not start.
The motor will turn slowly, hum and heats up. We have not run it for more than 10 seconds at a time, not wanting to harm anything.
Some things I have noted:
Bill used the size capacitors as I specificed for a 5 hp motor, but he has a 2 hp motor. He has 50 mf on the run capacitors, and a 250-324 mf on the start. To eliminate some questions, I disconnected the run capacitors, no change. I changed the start capacitor for the run capacitor, no change.
I took his motor, a 2hp 3450rpm motor, and tried it with my rotary converter. It started and ran fine.
I took the start capacitor from my converter, and wired it in to Bills box, no change.
Some voltage readings:
Across the start capacitor: buildup to 110VAC, then no more. Shut down after 10 seconds.
T3 to T1 or T2: 110 VAC
T! to T2: 240VAC
The start relay never opens when attampting to start. Presumably not high enough voltage to open the switch.
Here are some pictures of his unit: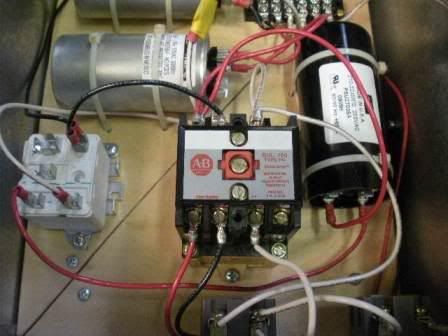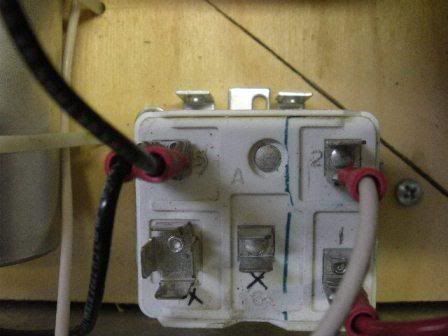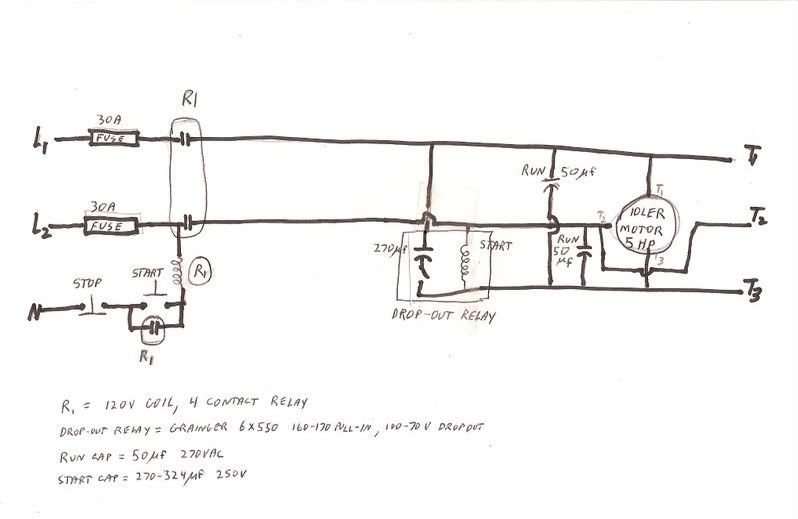 See next post for more picts...
Steve