Recently there was a thread on here about cutting large traction engine gears using a Bridgeport.
Well this morning got a gear in that was broken, technically it's a gear but in reality it's the hub off a brake motor, did the maths and it 2" OD and 8 DP pitch 14 teeth so quite course.
Gear cutters want 3 days to turn this round but it's mega - mega urgent, had a hunt round and found the next range up in 8DP as the closest I had, seeing as it's not running with anything it's worth the go to get them running again.
Good test to see how well the Bridgy takes this.
Had to make a sleeve from 1-1/4" to 1" to fit the standard stub arbor.
Blank carved out of a broken motor shaft, just mild steel, the original one was sintered iron and with the large grub screw holes this is why it broke.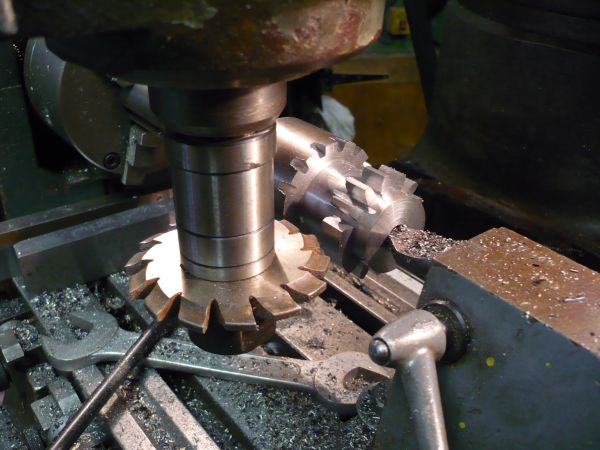 About 3 teeth left to cut at this point, indexing done by a stepper driven Hoffman head with a Divisionmaster.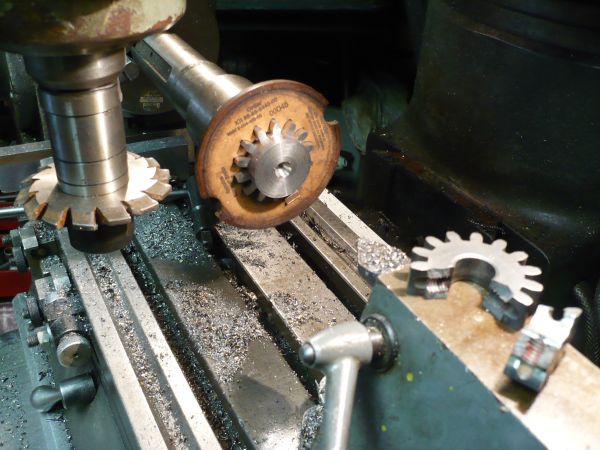 The small boss on the end is the root diameter of the teeth so I can see at a glance if it deep enough, 3 passes per tooth, two rough, one finish. Cut extremely well to say the cutter isn't supported, using 150 rpm and a splash and dash.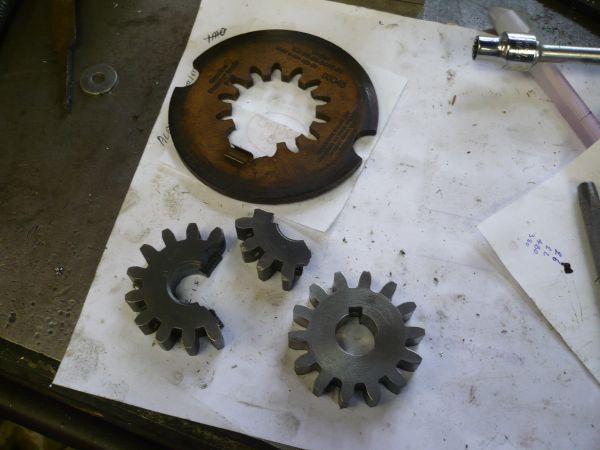 Finished job, old gear, new gear with bore and keyway and the brake disk.
Two hours and a bit, start to finish but that was making phone calls, hunting cutters and material and the sleeve for the cutter.
So the answer is yes a Bridgy will cut large DP gears.
.