I've got an old #1 Cincinnati universal horizontal mill that I'm trying to do some repair on and am pondering the disassembly procedure. The casting that holds the saddle nut is broken and I want to fix that which means getting the saddle off.
The table and saddle upper casting (rotating table) are removed. The remaining parts consist of an upper and lower casting, the saddle proper and the lower piece that houses the nut and bevel gears for table feed. The saddle can't slide off with the lower casting attached because of the spur gear for the feed which has a bushing in the upper casting.
Saddle with table drive gear:
I got one suggestion at PM that on a larger machine a part of the knee is removable allowing everything to slide out, but I can's see any evidence that this is other than a one piece casting.
Front of knee: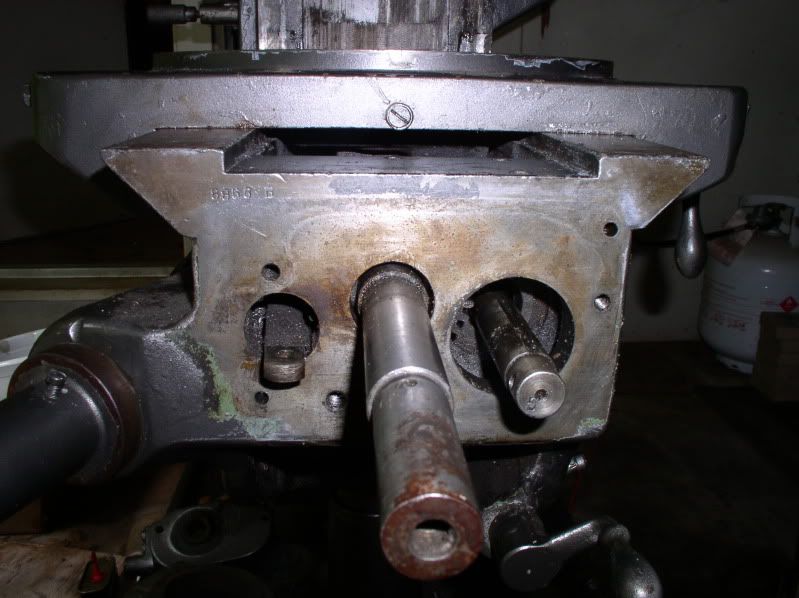 Underside of knee: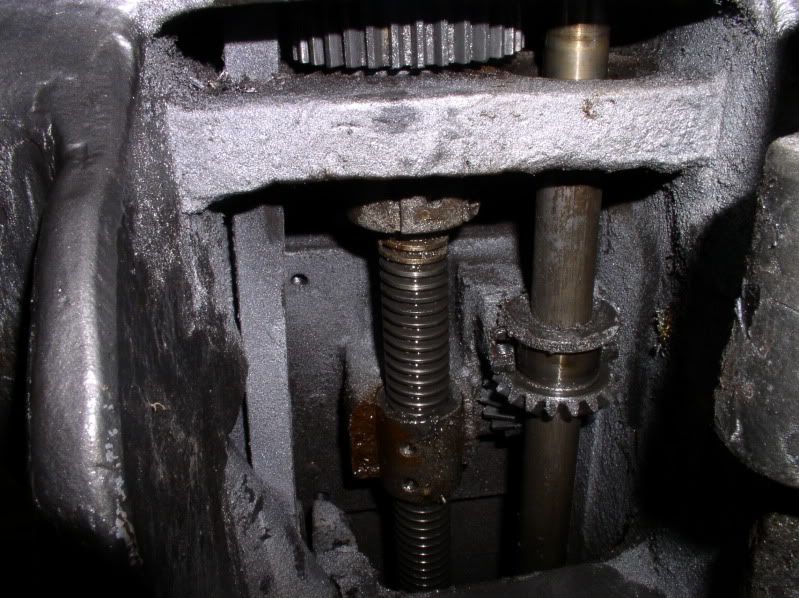 My only constructive thought at this point is that if I remove the feed rod retaining pin at the reverse tumbler it could be pulled from the front. Then slide the nut from the casting allowing the lower casting to drop down enough to separate. The leadscrew itself can't come through the front since it has a freeplay bushing just to the inside of the knee that can only come off the front end.
Does anyone have any experience with one of these or see something clever that I'm missing?