I can adjust most any mics with no problem. This one I am not familiar with
I have a Tumico 5" 0.0001 reading mic which I recently acquired, and need to get it set a bit better, its about 7 tenths out.
There is an adjustment hole on the thimble, but it seems only the end of the thimble can move relative to the main thimble body. It does not seem to want to move.
Not wanting to to force a measurement tool, I thought I'd see if there is anything that needs to be loosened first.... Doesn't look like it, the thimble is one piece from the end through the knurled area all the way down to the short section of the graduated thimble which appears to be a separate sleeve with a wrench hole. But that short area doesn't move readily with a mic wrench.
Is there a trick? Or do I just need to use some penetrating oil etc to free it?
The sleeve may be stuck by an accumulation of "people grease" at the junction with the rest of the thimble, the mic is generally quite clean and in good condition otherwise.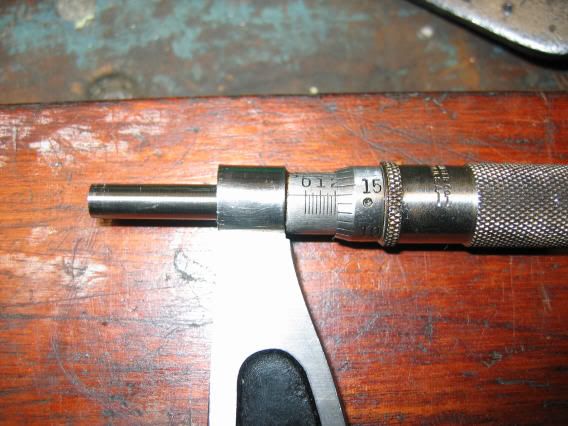 There isn't any part at the outside end of the thimble to loosen, as with some mics. The only obvious "moving part" for adjustment is the short graduated section.