I ended up buying an indexable end /shoulder/face mill that uses the APKT style inserts. It's an Iscar E90A type, and looks something like this (not the exact model: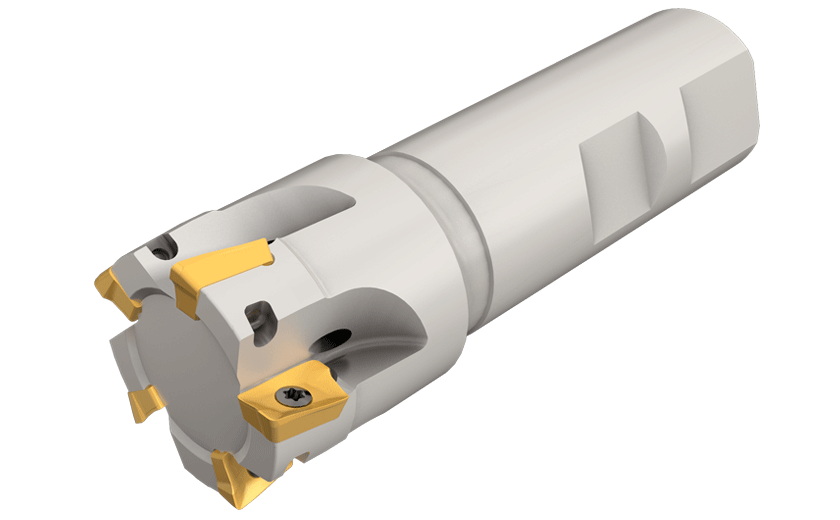 It also came with a bunch of new inserts, called APKT 1003 PDR-HM.
http://www.iscar.com/Ecat/familyhdr....lang/EN/type/1
Apparently, they are called "general use" milling inserts. Right when I got it, I had a feeling that it's not going to work well on my Bridgeport knock-off manual mill. Reason being that the inserts are not sharp around the edges, but rather slightly blunt. (I don't mean just the corner radius). I can run my finger over the edges, and it doesn't cut at all. (Sort of like a coated CCMT insert I had earlier). I'm guessing that the slightly blunt edges are for more strength, so you can just go blasting thru steels with interrupted cuts and other pathological conditions?
Anyway, what I have learned from reading other threads is that those of us with wimpy machines want as much positive rake and sharp edges as possible, to reduce cutting forces. Looking thru the Iscar catalog, I found these other inserts that may be better:
APCR 1003PDFR-P : HELIMILL super positive inserts with a polished rake for machining aluminum.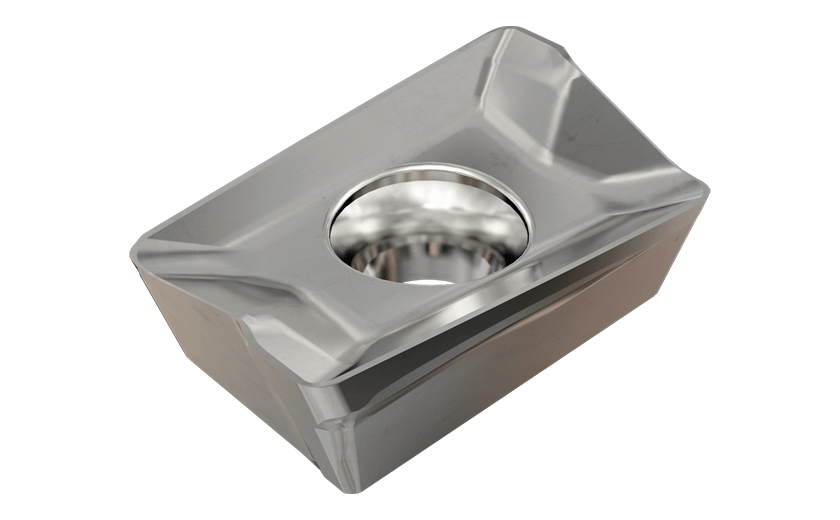 http://www.iscar.com/Ecat/familyhdr....lang/EN/type/1
APCT 1003PDR-HM : HELIMILL inserts with a ground cutting edge, used for finishing and high accuracy.

http://www.iscar.com/Ecat/familyhdr....lang/EN/type/1
(continued in part two due to image limit)