Hey guys, I am hoping one of you folks that work in the electronics industry can help me find a part. I have pretty much exhausted the resources that I know of in trying to find this little devil. I have checked every major manufacturer I can think of and have turned up nothing. I know that there are SMD code books out there for professionals in the field, and I am hoping one of you might be able to look it up.
The part in question is for a friends Xbox 360 elite. He was following some dumb a$$ instructions on line on removing heat sinks from the processors and slipped with the screw driver and annihilated some tracks and one very small SMD component. Just in case there happens to be someone with Xbox schematics on here, the screen on the board for this part is U6T1-- As far as I know this is not a standard naming convention. U normally means IC, but I have no idea what T means...
I believe the package is SC70-5, under lots of magnification it appears to be labeled |y LIU and the y is rotated 90°. Bellow is a drawing of what it looks like to me. The L and I are nearly certain, the U could actually be a V, it has a bit of a screw driver rake through it...
I'm not into these game systems, but apparently this thing is the cream of MS's crop, and very expensive to replace, so if you can help my buddy will be extremely grateful.
Here is the picture: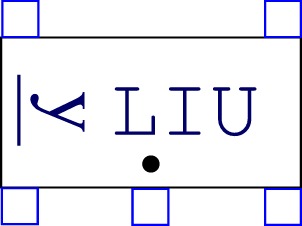 Thanks in advance,
Jason