The vacuum table has been designed and off to be CNC cut. I asked our maitaince person if we had any vacuum pumps around and he said that there was one in one of our boiler rooms that have been there for at least 13 years. After talking to some people I found that this pump was owned by one of my co-worker that forgot he even had it. He told me – it's yours – and off to the barn it went. He had it rebuilt 20 years ago and only used it once since then. I blew off about 2" of dust and plug it in it had suction. I ordered a vacuum gauge and inline filter on Ebay. Didn't think it was a good idea to suck in Corian dust into this pump. Make: Kinney KS-15.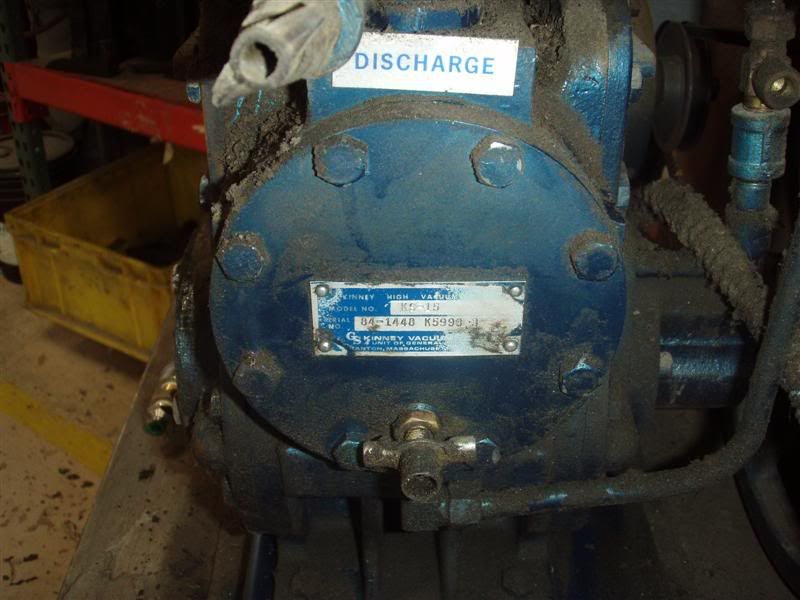 My goal is to design some shapes and CNC cut a bunch of items for sale. Here is the first test shape on the new table when it is complete.
I said I had a boat load of Corian – here is a picture of about 90% of it.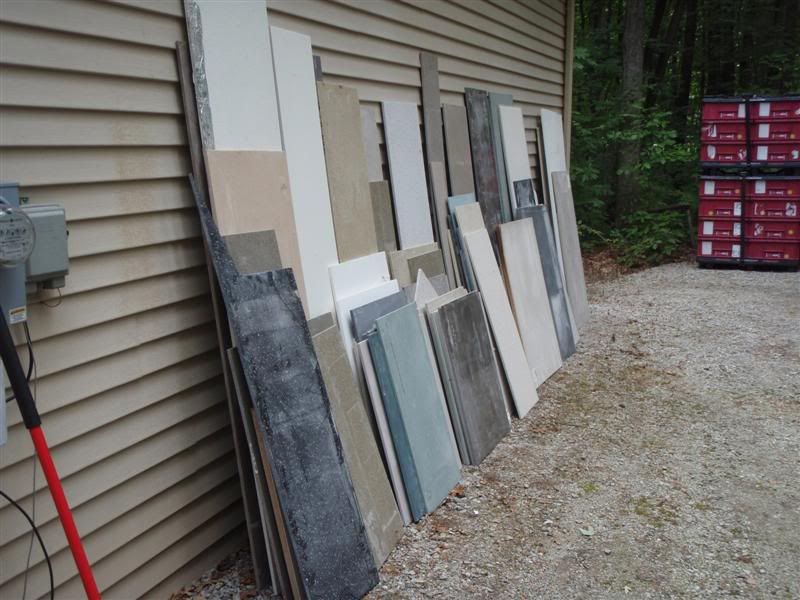 Anyone have any idea on this pump and if I need to know anything other than just plug it in and let it suck.