I was rudely awoken at the ungodly hour of 9:00am this morning, and informed that the local Borough auction had some goodies I might be interested in. And there were, indeed, a few goodies- a giant Rockwell bandsaw (think Do-All) with built-in band welder (went for $550) a couple of small drill presses that went cheap, but both needed work, a monster planer, a jointer, that sort of thing.
After wandering for several minutes, I found lots I might want, little I needed, and even less I figured I could afford. Then, back in a corner, I found this: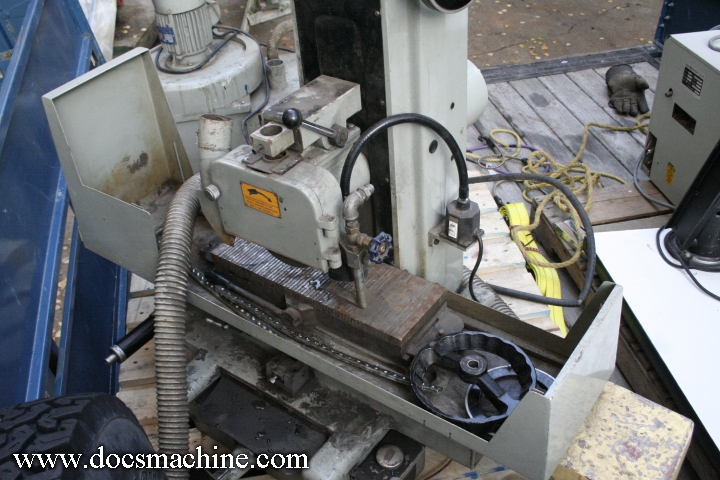 Which even included this vacuum/coolant module: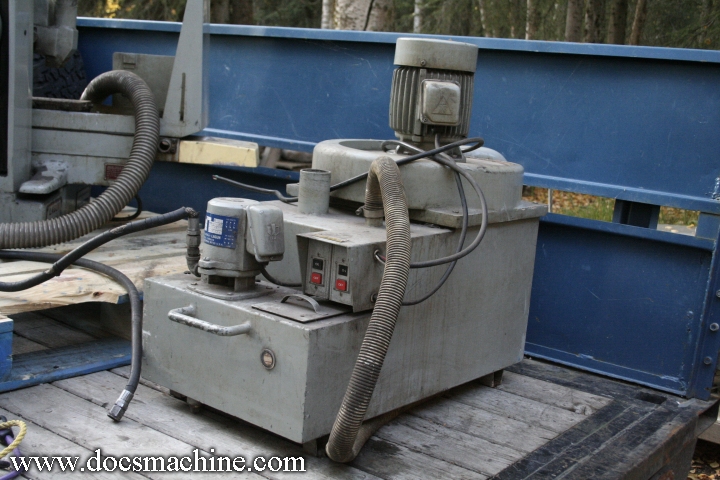 I've been wanting a surface grinder for a while, but they're rare as hen's teeth up here. This is only about the fourth one I've seen for sale in about three years of looking.
But, you sharp-eyed types might notice what I noticed- those strips in the tray are the bearings the table is supposed to ride on. Why are they there? Who knows. Are the ways damaged? Who knows. Did I buy a pig in a poke? Who knows.
I bought it anyway. $400 all up. Too much? Maybe. I hope not, of course, but I figure worst comes to worst, the 6x18" permanent mag chuck (which works) might be worth a hundred to two, the motor and spindle might be worth something, the coolant tank could be adapted to nearly anything, etc.
Naturally I hope it doesn't come down to parting it out, but I figured at worst, I wouldn't take too horrible a soaking.
Now, dare I ask, can anyone tell me about Republic-Lagun? All three motors (all 3Ph) have "Made in the USA" tags, but the grinder chassis says "Made in Spain". I'm vaguely familiar with Lagun, and I see that they're still in business, but I also imagine this particular machine probably dates back to the eighties. (I haven't found a date or model number tag yet.)
Was it a good machine, a so-so machine, a merely adequate machine...? Not that I'm going to need to split tenths, I'm more just curious if there's any "known issues" with this brand or model.
Does Lagun still carry parts? More importantly, would they still have wheel hubs- and on that same note, would this model use a hopefully-common hub similar or identical to some other brand?
Doc.