In addition to the
leg vise and shaper vise
, I also just got these three new import mill vises: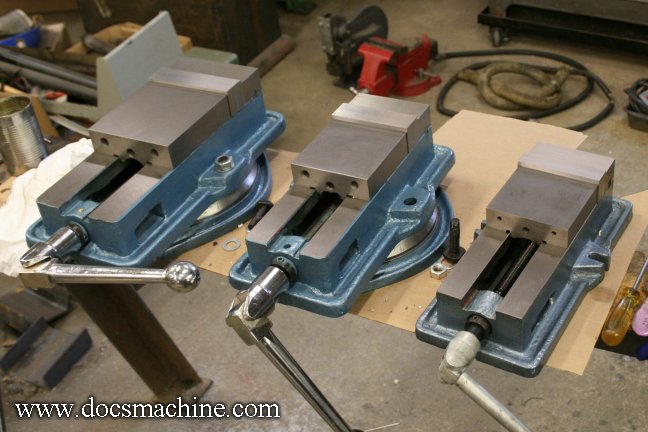 Now, while I've been a vocal supporter of these vises- at least the good ones, and I know quality is highly variable with Chinese stuff- the roll of the dice didn't come up in my favor with these.
They're not unusable or unsalvageable, but whereas my original 5" (bought from ENCO in 2003) had surprisingly good fit & finish and was very square and flat (though not perfectly so) these three are considerably rougher and notably less well fitted.
The middle one, point in fact, was misassembled, and note that it and the righthand one- both 4" 'locking type' vises from the same ad- are two entirely different products.
So while I'm a bit annoyed, I'd be even moreso had I not- finally- been able to take advantage of ENCO's free shipping. Sort of.
I'm sure they're salvageable, with some work, but I can no longer quite so easily recommend these.
On a lighter note, I also finally picked up some new CGW wheels for my 12x2" Queen City pedestal grinder: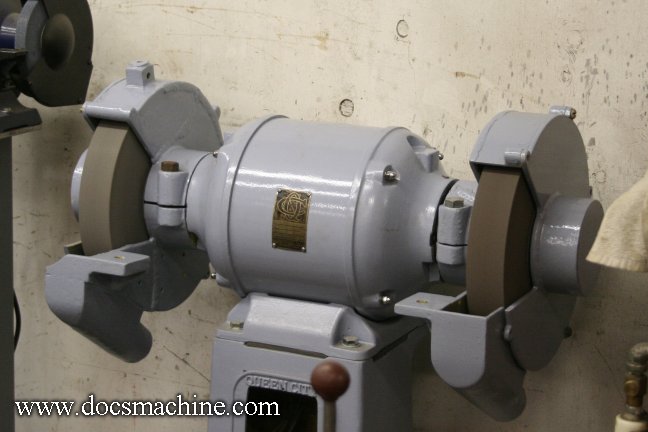 This was another one of those situations where I wasn't particularly looking forward to spending $90 in shipping for a $60 wheel. These? More free shipping- in a roundabout way.
Doc.