The other ECTG's shown so far were items I'd bought and had brought up. This one, however, was one of two that were graciously donated to my unworthy cause, by some of the people involved.
The donor, in this case, is a retired (well, laid off just short of retirement- don't get him started
) machinist who now spends his days tinkering on heavy diesels- for
fun
.
Anyway, he very graciously, without being asked, offered and sent along this 21" Brown & Sharpe vernier height gage
in it's wooden storage case
.
It is in absolutely perfect condition. The box, as shown, has a few nicks and scrapes, but is completely sound. The gage itself doesn't even have so much as a fingerprint.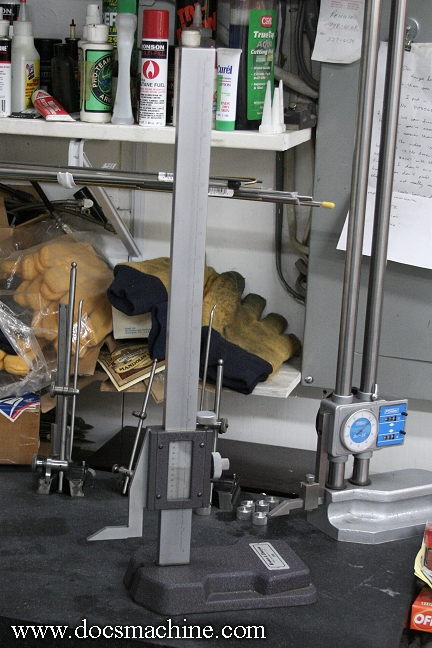 The vernier is a style I hadn't seen before, with the scale etched on a clear (glass?) window. That gives it a nice, large, easy-to-read .001" resolution.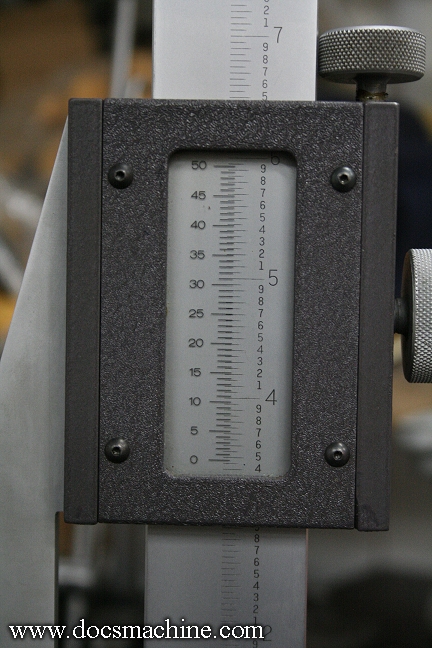 On the (slight) downside, the pointer is neither carbide-tipped nor replaceable (as per the Fowler on the right) but with care that should never be a problem.
I'm also not yet sure what the three knobs do- the larger one on the back seems to lock the sliding element, but the top one doesn't appear to fine-adjust the measurement as one would expect with a vernier.
I'm loathe to crank on any of them "til something happens" so if anyone can clue me in on those, I'd be much appreciative.
Doc.