I make this little tool - it's a miniature version of a plumber's pipe extractor, and it's used to tighten electric guitar jacks. Here's the business end of the tool: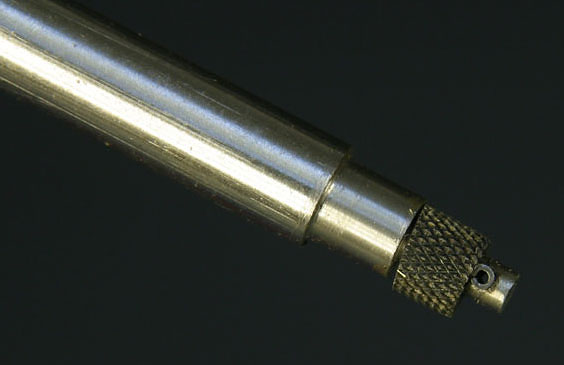 The active ingredient is the little 1/4" knurled bit on the end made from 0-1 steel, and hardend for durability and bite.
For more on the tool, go here:
http://www.frets.com/HomeShopTech/Pr...hegripper.html
My next batch of these tools is going to be about 700, and I really want to streamline my steps, so I showed my process to Tibor, who makes lots of parts on Swiss screw machines fin his one-man shop locally. He said he generally approved, but suggested that instead of knurling each one individually and parting on the lathe, I could have some 0-1 rod knurled in lengths. Then I could saw them off on the bandsaw in far less time. He'd provide me with a reference to a shop who could do the knurling work.
Always wanting to learn more, I decided to try knurling the pieces myself, so I decided to spend my day off work doing just that. And, after some false starts and setups, I achieved success - almost a full 36" of knurling on 36" drill size "B" rods with a final diameter of .249 +/- .001:

Here's the setup.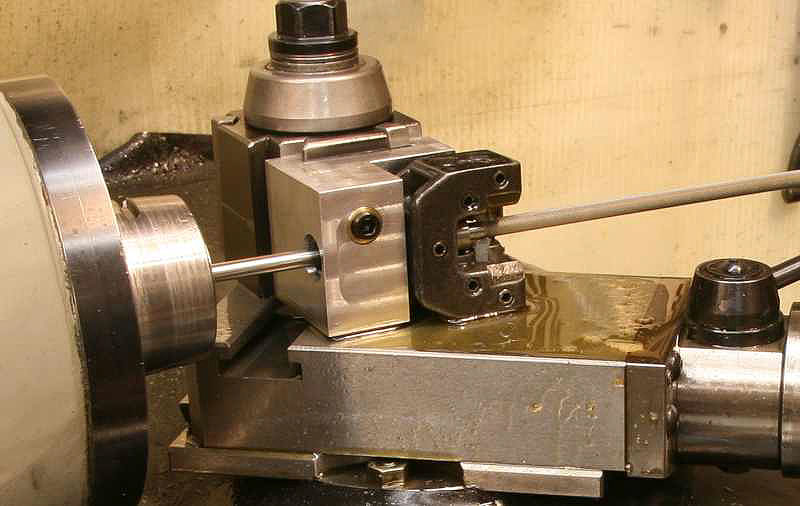 I made a tool holder for my Aloris post to hold a turret style knurling tool which has a machined insert to guide the rod in from the back end. I run the lathe at 300 RPM, and feed inward toward the headstock. When I get close to the headstock, I stop the lathe, open the collet, and drag more rod out by moving the carriage to the right. Then I close collet, restart and knurl back to the headstock. Then I pull the rod out from the collet, flip the tool holder and rod assembly over, and rechuck it to finish the knurling by going to the right.
Edit:
I've just posted the entire set of photos on HomeShopTech:
http://www.frets.com/HomeShopTech/Pr...longknurl.html
A fun (but long) day off. . .