I found the single flute MA Ford type to be faster cutting with less effort that the multi flutes, some of the multi flutes required a great deal of effort on the handle to actually cut.
One thing in my favour is that I have a very rigid twin spindle drill and one spindle is powered by a geared motor with tooth belt drive to give one speed of 70 rpm, no way this puppy slips.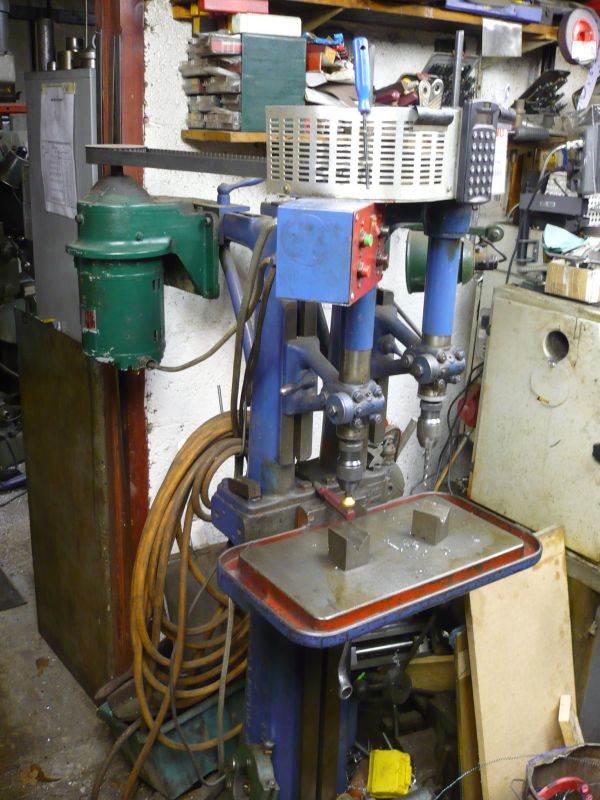 The very load speed with immense torque and positive drive means it will run these 32mm [ 1-1/4" ] countersinks straight into laser cut 12mm thick steel plates very quickly. As I remarked in another post this was a sub con job and there were literally 1,000's of holes over a period of time.
The part was the base of bar stools that were screwed to the floor, 3 or 4 holes in each in quantities of 500 at a time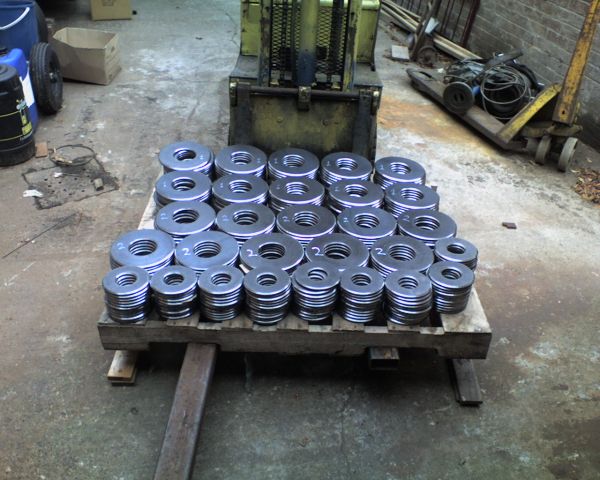 If I could have found a countersink any better, at any cost i would have.
.