Tailstocks seem to be the topic today so in keeping with that, here is my tailstock rant. My lathe is a chicom BVB25L (Tiffie, it's the same as yours) As a hobby lathe it is adequate except for the tailstock. Whoever designed it for this lathe should have it tied to an ankle just before he goes for a swim. The saddle on this lathe is so wide that the tailstock will not reach across it . In order to use the tailstock I have had to add an mt2 to mt2 adaptor. So although I get no rotational deflection I do get lateral deflection. A few pictures to show you what I mean.
Here is the tailstock right up against the saddle with the ram retracted:
And again with the ram at full extension: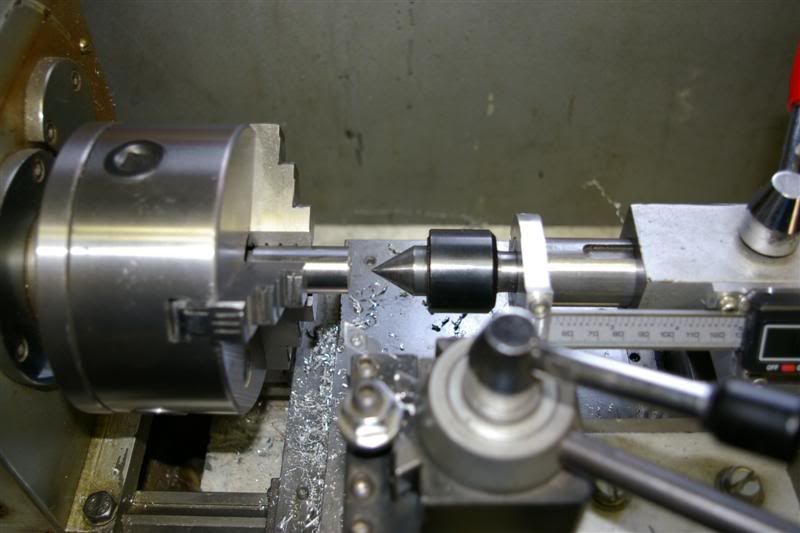 The ram with the adaptor. Way too unsupported, hence the deflection.
What a POS eh? One day when I feel capable to do so, I am going to bite the bullet and cut off the top of that tailstock and try to make something better. John, Brian, Anyone??? Have you got a good design???