Just finished putting the fourth motor in my Logan lathe, and hopefully, it's the last one for a while.
Do I keep blowing them up? Nope- it's a case of
More Power!
(Tim Taylor grunting noise.)
The lathe originally came (to me, anyway) with a 3/4HP single phase. I used it that way for several years before I decided I needed a little extra grunt. I swapped that motor for a 1-1/2 HP single phase, and while that helped a bit, it was a "compressor start" motor so it tended to rather violently start up each time.
Then after finding out how useful a 3-phase/VFD combo on my Sheldon is, I started thinking about converting the Logan as well. I eventually ran across a brand-new 2HP WEG motor and installed it, along with an Automation Direct VFD: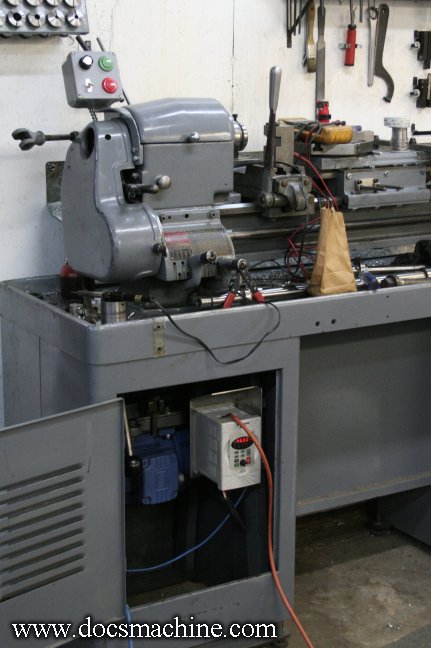 Now, in one of those brain-lock moments, I'd fixed on the idea of replacing the 1725 rpm motor with another 1725, despite
also
thinking I needed to boost the spindle RPM... Then I had the
epiphany
.
I'd
already
had a 2HP TEFC motor sitting around, but the brain-lock kept dismissing it since it was a 3450.
So this weekends' project was to re-swap motors again, hopefully for the last time in a while.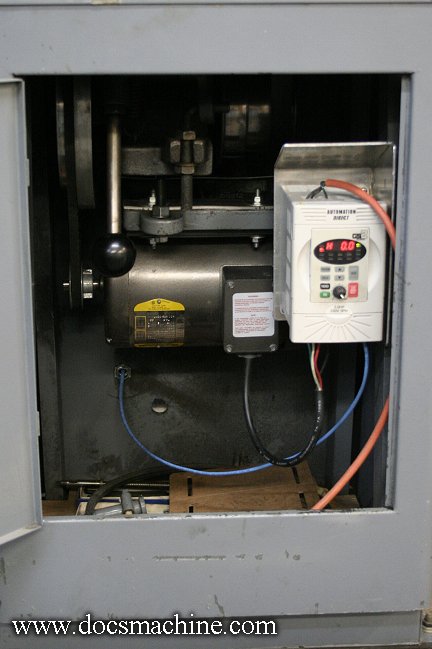 Ignore the orange cable- it's just a temporary pigtail until I can get dedicated 220V to that side of the shop.
I'd gone with a slightly larger pulley on the other 3~ motor, to give a bit more spindle speed. I went back to the original pulley for this motor, so I should now have right at 1,200 rpm. That's still 'slow' compared to a similarly sized Hardinge, for example, but it's still a good boost.
And, here's a better shot of the new control box: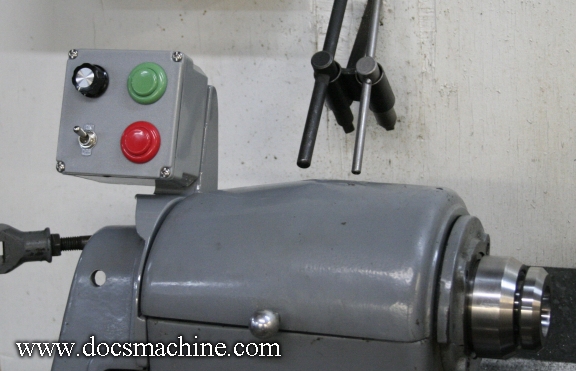 It's a solid-plastic utility box from the local Home Despot. It was completely blank, not even any "scribed" areas intended to be punched out, which made it easy to mill and drill to whatever configuration I wanted.
The bracket is a steel weldment and uses factory (or at least existing) mounting holes. It's quite rigid and placed to that it's within easy reach, but still lets the top belt cover open fully.
The controls are, of course; start, stop, speed and reverse. I like it so much I just might make a second box for the ACTech VFD on my Sheldon, which doesn't yet have a reverse switch.
Doc.