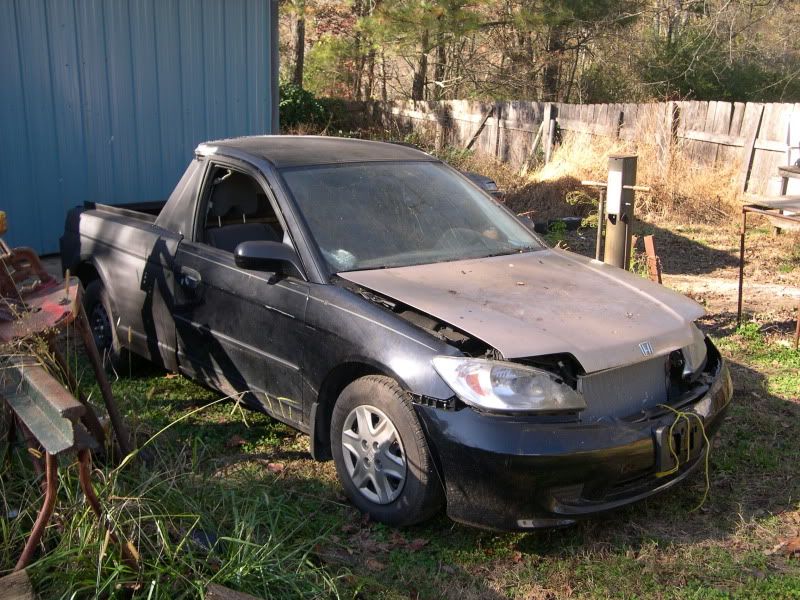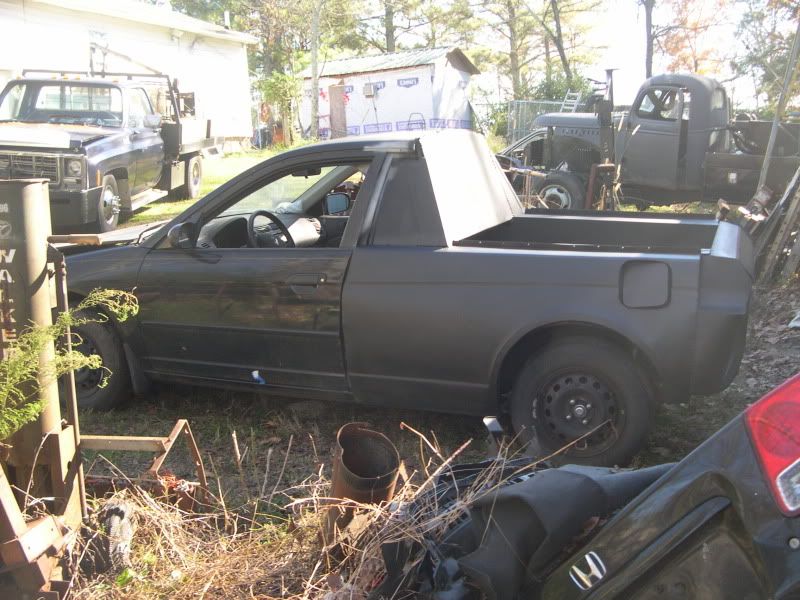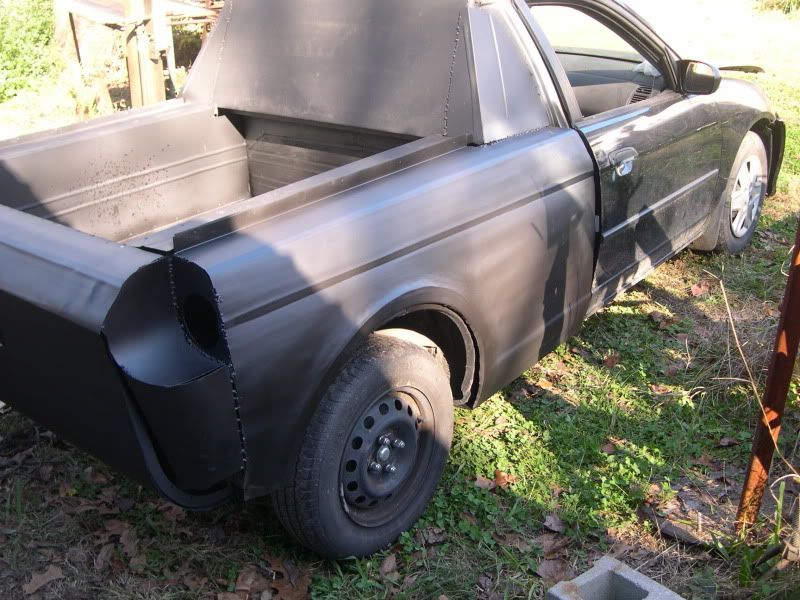 Well.. I primed the undersides.. still not ready for paint..
Them body panels, one was stacked there in the corner of a fab shop.. while paying projects slipped in and out and friends projects came through.. Saturday.. someone tried to get me to push it out and insert thier emergency..
I am going to roll that early hood over on the front and trim-wire edge it over the headlights.. trim and bolt the bumper cover back on and do a stainless grille like I did on the F1..