I needed a mounting fixture for my home made rotary table and my old plunger style indexing thing.
I had an old 15 pound plate laying around,,,,,
I drilled a 108mm pcd so I could bolt it directly to my lathe, then faced it off so I could spin it around and have a nice flat fit.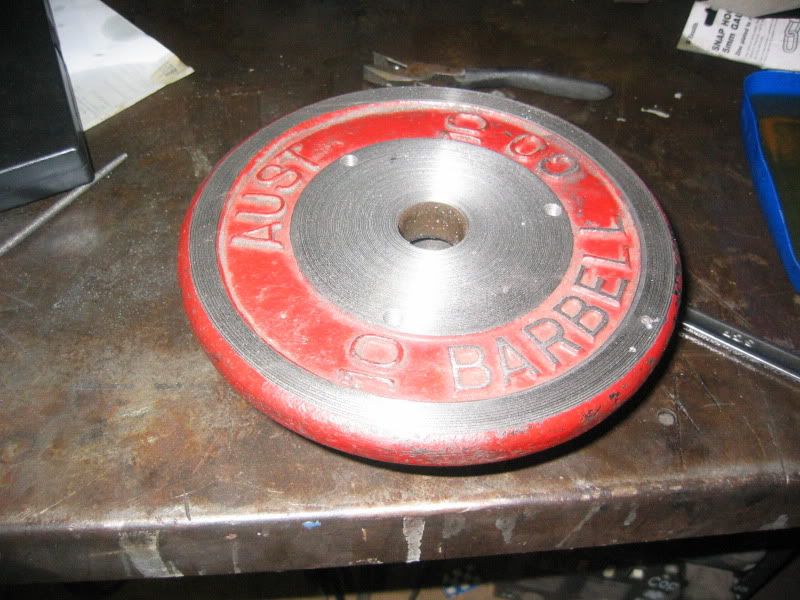 then I made lots of swarfe
I also put a 1 1/2 8tpi thread in the middle so I could mount it on my Hercus style plunge type indexer.
I then put it on the indexer and mounted it on my cheap pedistal drill where I drilled and tapped a series of holes.
TA DAAA