Oh stop your groaning when you see what it is. It WILL be in a box when I get the nice hinged wooden box lid finished and it is most definitely quicker than fumbling around with all those gears in situ on the lathe.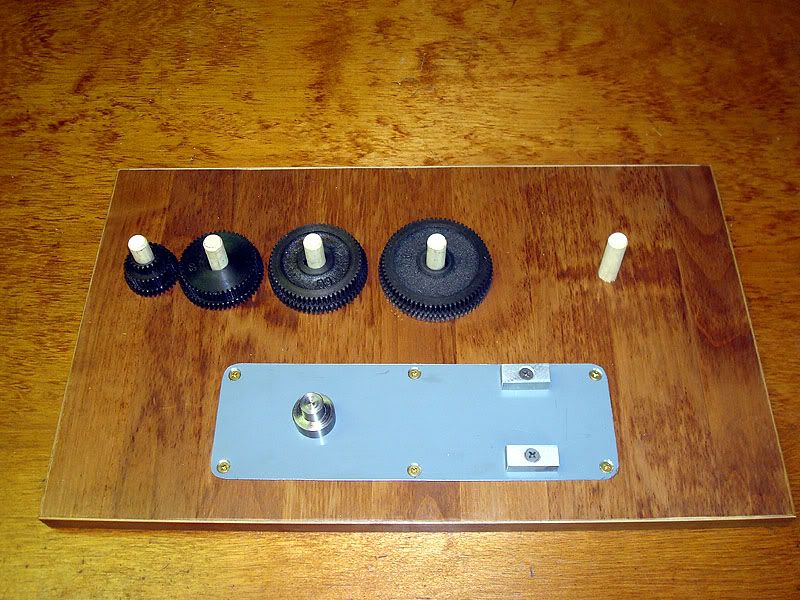 It's just a dummy steel stub shaft turned to match the OD of the change gear mount bracket hub and the ID of the leadscrew drive gear bushing mounted solidly to a nice piece of wood. I added a piece of sheet metal to protect the wood and 5 dowels to hold the extra gears. The dowel on the right is there for whenever I get around to buying a 127/120 gear pair for metric threads.
To use it, you slip the gear carrier down over the stub, place your gears on in the desired order, roll a piece of paper between the first pair of gears, tighten the shaft nut and repeat with the other.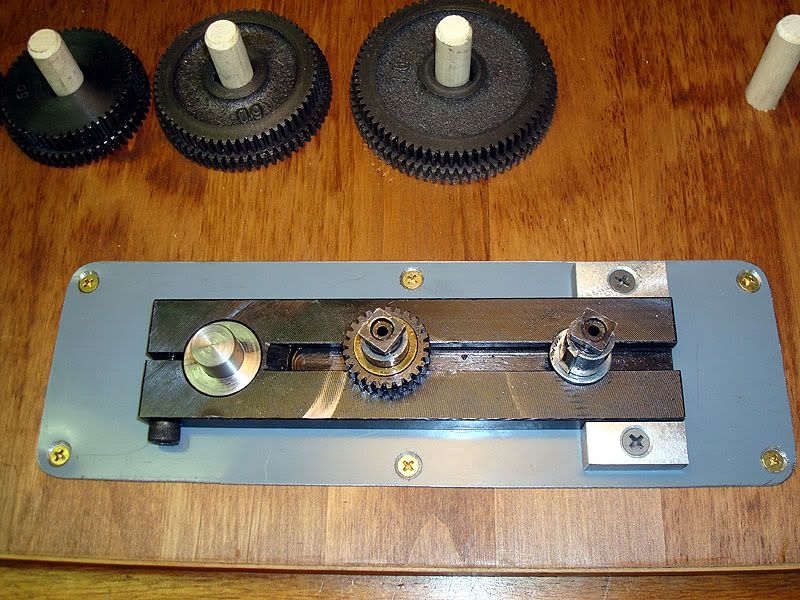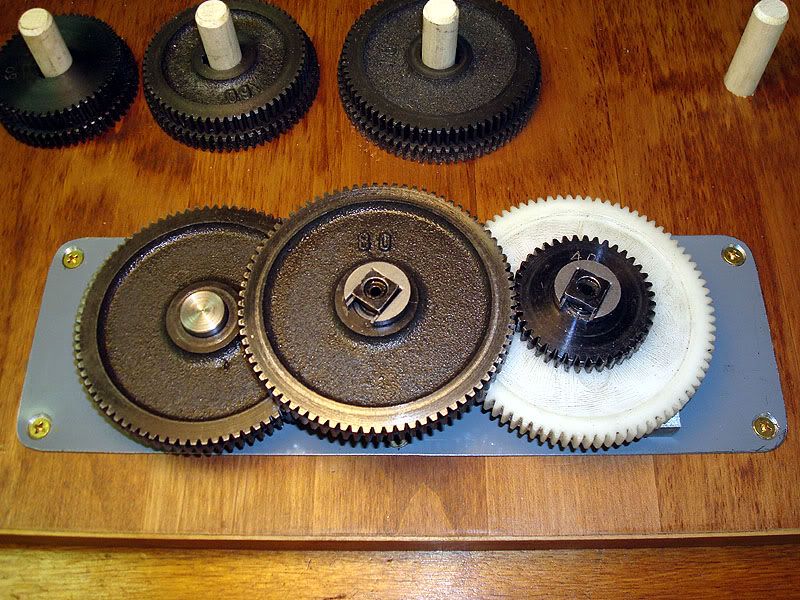 When you have everything set up properly, you pick up the whole stack and carefully put it back in place, set the clearance between the 1st gear and the spindle with a piece of paper and tighten the pinch bolt.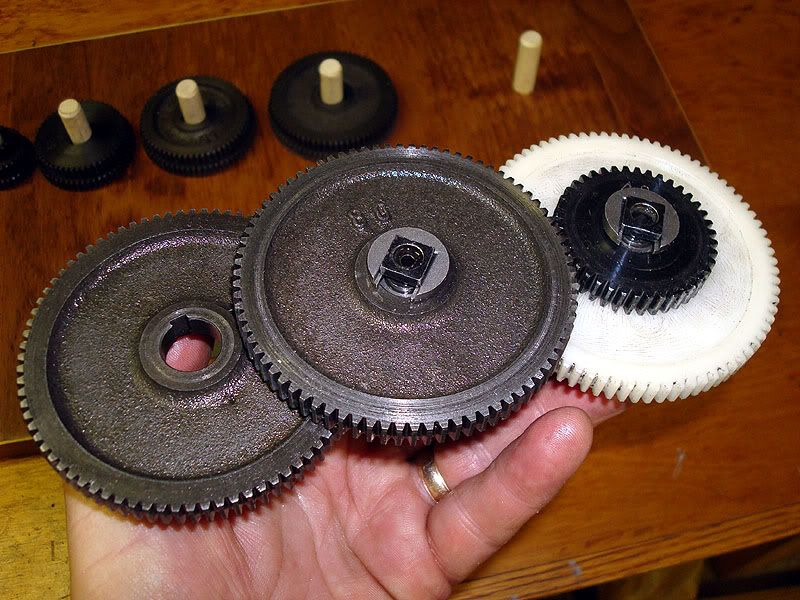 It saves bunch of agony, for me anyway. Next, I plan to put together a bunch of the most common threading combinations, take a picture of each, label them with the gear tooth numbers/locations and put them into a 3-ring binder for quick reference. That's about the closest I'll ever come to a real QC gearbox.