Yesterday I found this faithful servant in an old toolbox of mine from 1972 . Who knows the tales this ol' feller would tell if he could talk!
It was in the first shoebox of tools my Dad gave me back in '59 (I was 12) and had already performed many miracles for him before being passed on to me.
I used it for probably 10 yrs. or so at my first job as a mechanic at an import auto repair shop. You purists can go somewhere else with your "No professional mechanic uses Vice Grips" talk because this feller yanked many a broken VW exhaust stud out for me and helped feed my family.
The lure of the shinier new ones with the new-fangled release lever relegated this one to my second (side-job) toolbox in my home garage. I'd forgotten all about it until it appeared yesterday. You know what? It's tight, the jaw teeth are still sharp and it works just as good if not better than my much newer ones! This ol' guy is going back into front-line duty as of today.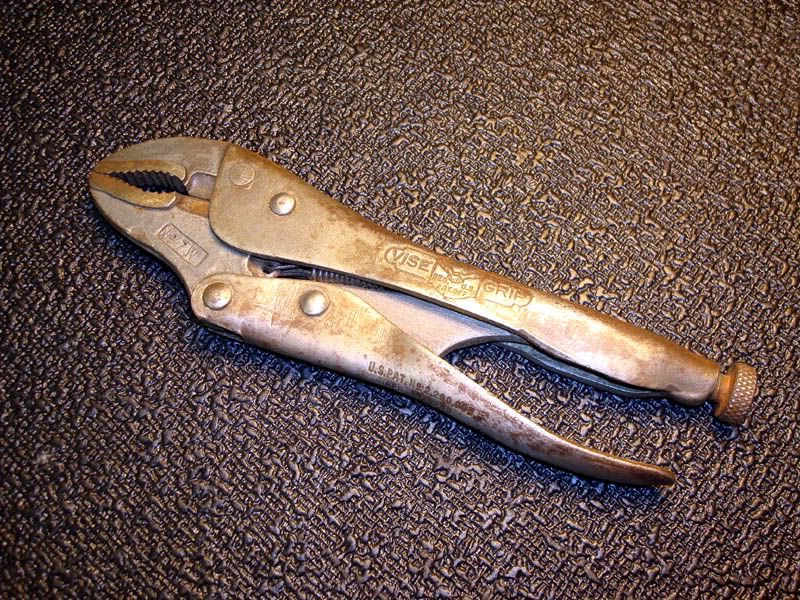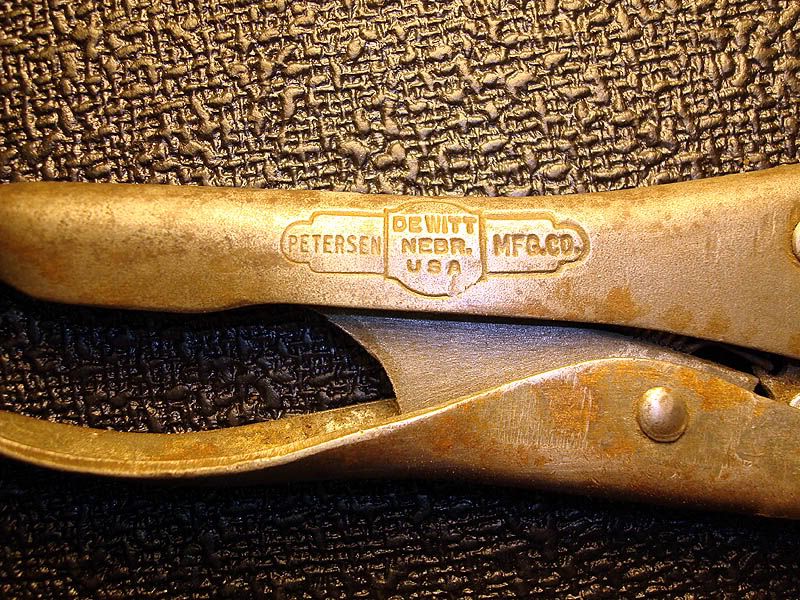 Here's a link to a Popular Science Vice Grip ad from the fifties:
http://books.google.com/books?id=7iw...p%207w&f=false