The P51 is what me and my bro nicknamed it due the fake rivet/bolt heads,
I really do like the looks of this ride and the frame design and geometry is acceptable but the disc brakes are a real drag, at close to 13 oz. a piece with caliper and rotor (26 oz. front and rear) they make this bike a boat anchor as compared to my old one with rim brakes,,,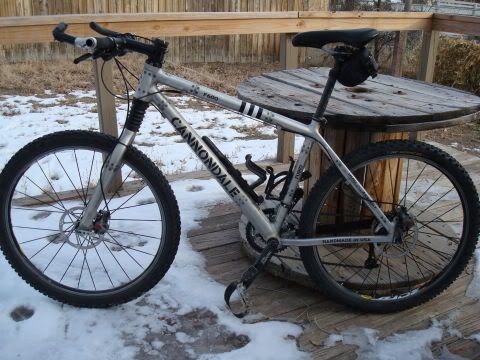 Soooo,
Iv got my work cut out for me this winter in building an ultra light rear disc/caliper due to the frame not having rim brake mounts. (buttheads)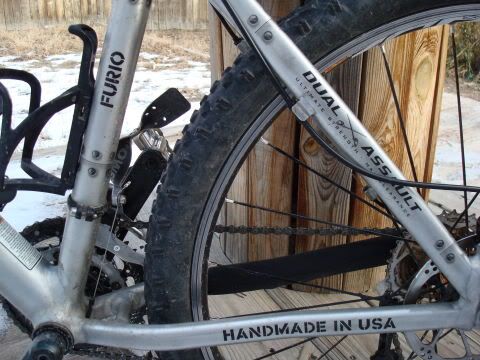 As for the front I will find a rim brake headshok fork and replicate the raw aluminum clear satin finish with rivets and install a shimano XTR front brake system with servo-wave actuation levers,
I hate inboard discs with a passion, the weight - the torsionally loading the wheel hub and transmitting all the stress to the spokes ( just the thing you don't want to do is have the wheel trying to internally collapse while braking hard and then hitting a boulder - nice recipe for a taco'ed front wheel )
What many people (bikers) don't seem to realize is a rim brake IS a disc brake, its just done up way more sensibly as your stopping with over an 11" radius instead of 3 1/2" -- your also stopping without torsionally loading the hub and spokes, spokes get loaded in the way they were designed - just like carrying the rider,
I can keep the rear disc and lighten it way up as the loads it has to deal with are about a third of what the front does.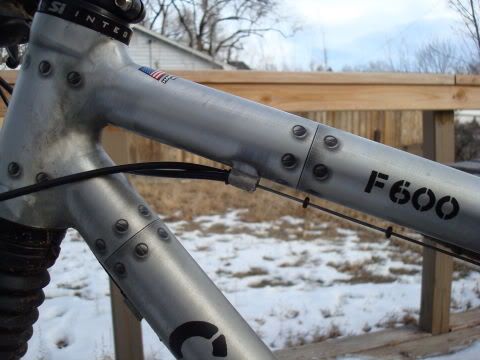 Anyways - Iv got my work cut out for me because I run reverse braking too, so the XTR front will have to be modified and adapted to the opposite side of pull for the cable mounts due to the levers being Bass-akwards. Nuthin but fun...
Gonna have one funky fast ride when im done. really don't know what re-sale will be but really don't care. (but i'll keep all the old stuff just in case
)