Evening all,
Decided I should get on and actually make some Christmas presents.
So I make a couple of classic machinists captive nuts: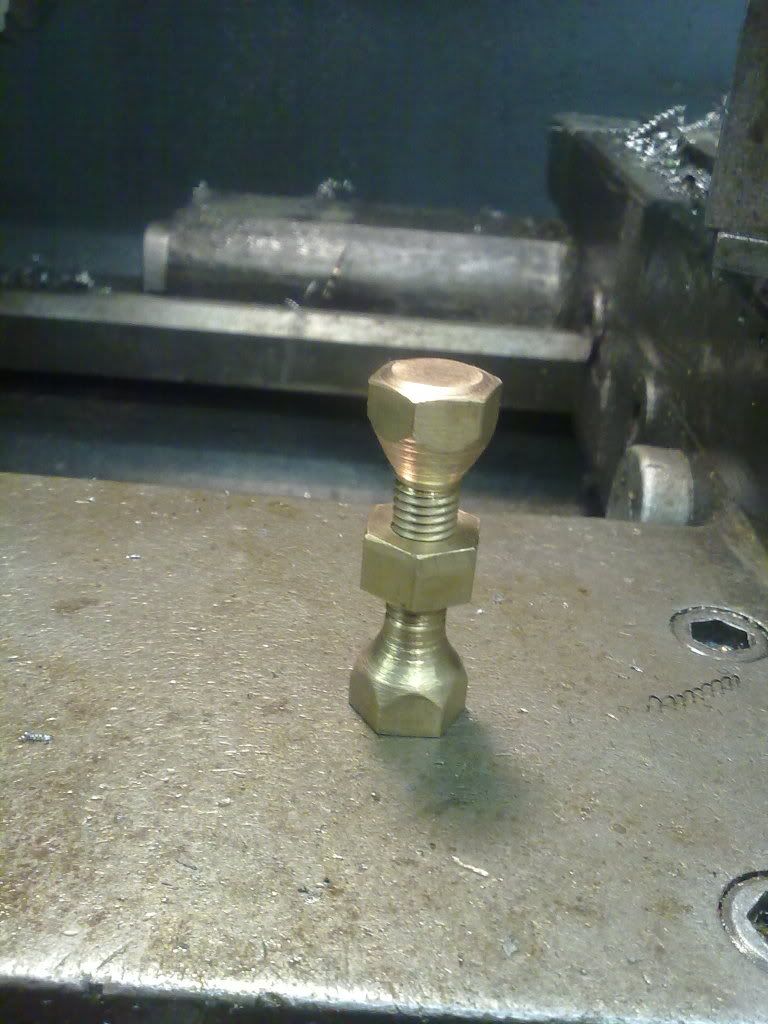 I just knocked out the brass one to get a feel for it, not bad, but not finished well enough, that one has become the 'office fiddly toy', its 5/16 UNF.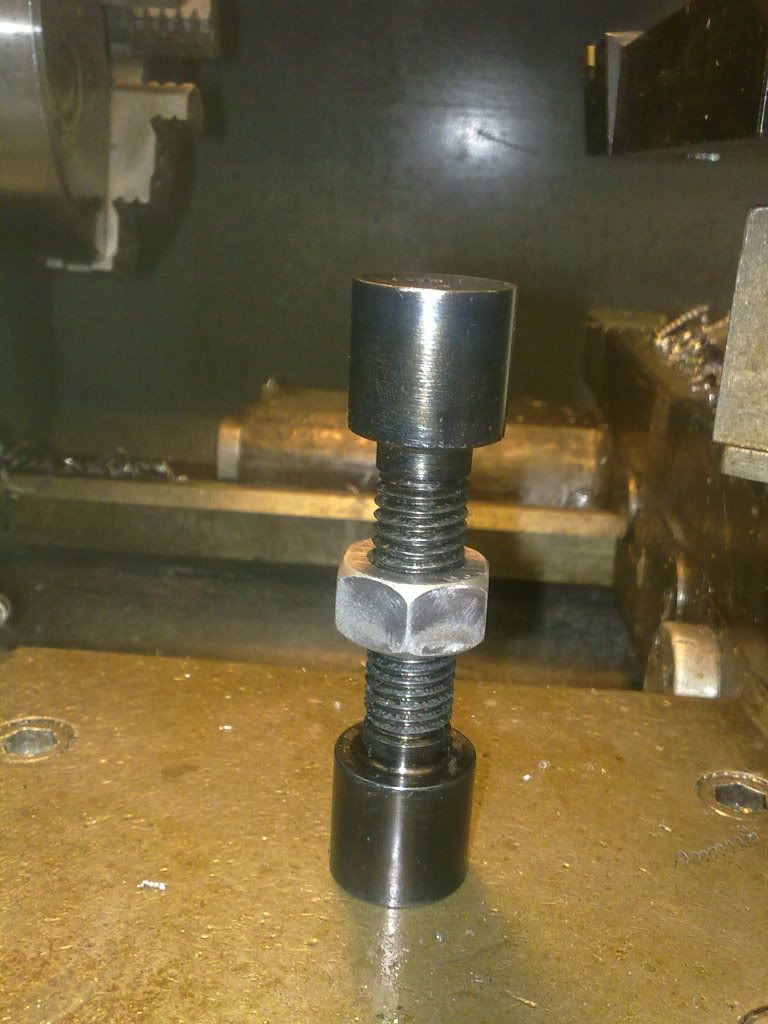 The blacked one is from cold rolled, hence the crappy finish on the threads (M12).
I polished the turned bits up and then thought Id black it to contrast nicely with the nut, and also to give it a bit of corrosion protection.
Of course as I was blacking the first half the thought occured to me:
'What if the blacks dont match! the join will stand out like a standy outy thing at a sit in!'
Fortunately the blacking has come out good, and the match is about perfect
Dave