Well seeing as it getting near Christmas and the scary news thread has died, I though I'd rehash the knurling thread with a few pictures.
Today I needed two 15" long lengths of knurled bar for a simple job, specs were very loose 27mm diameter, course knurl but it had to be parallel along it's length, material not critical so just cooking steel.
There are two schools of thought on knurling, [1] calculate the OD based on the pitch and [2] sod it and wind in, as the OD was specified I used method 2.
Centre, run in a revolting centre and turn to 27mm down from 30mm.
Attack the end with the knurling wheel and feed in until you get a nice knurl, lock the top slide and apply power feed with a drop of coolant.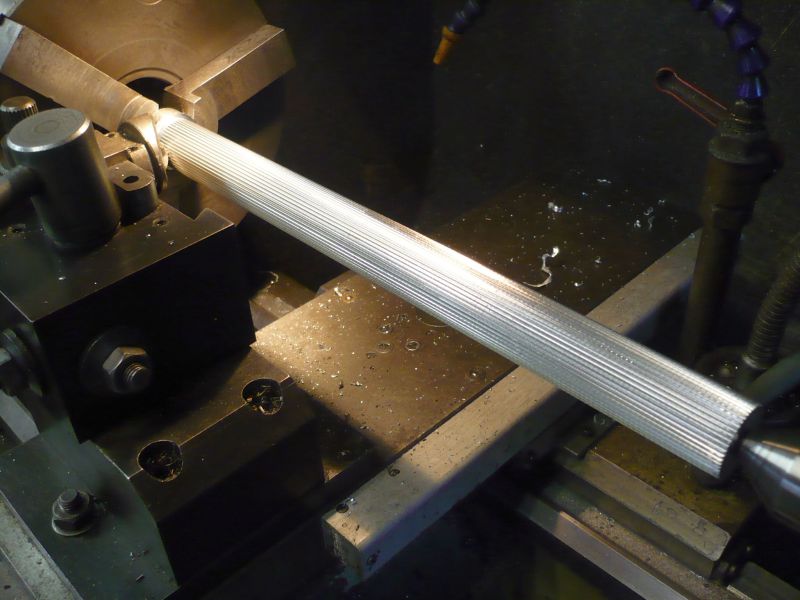 Job done in one pass, close up of the job.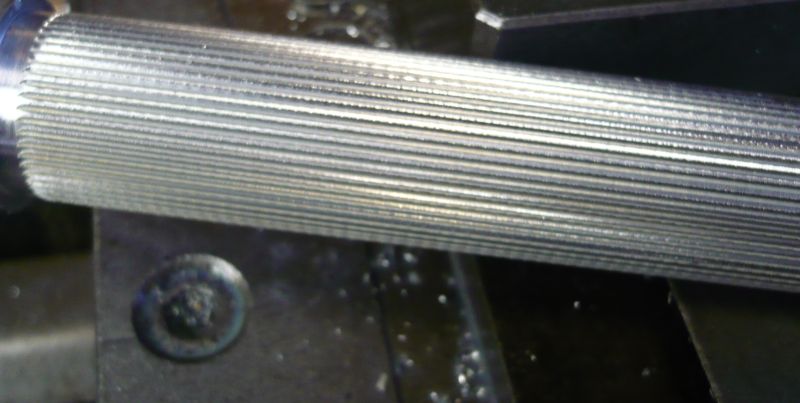 Nice level knurl and repeat on second pre-turned bar.
Crappy vid taken with a stills camera here. [ warning about 4 meg ]
http://www.stevenson-engineers.co.uk/files/P1000900.MOV
I say crappy vid as it doesn't show speed clearly but for the record speed was 350 rpm and the feed was 12 thou per revolution.
.