[EDIT] This idea was originally by Mike Cox, then picked up by John Moore, John did give credit to Mike Cox, I missed it, my mistake.
First off let me give credit where it is due as the design concept came from John Moore over in the UK, my only input was suggesting the use of a key to locate the tool.
John's initial design was for a swinging holder to hold a replaceable brazed tip tool.
I cheated and used the tool as the swinging element.
I have some spare blank holders for my quick change system on the lathe, some full ones and some narrow ones for things like parting blade holders.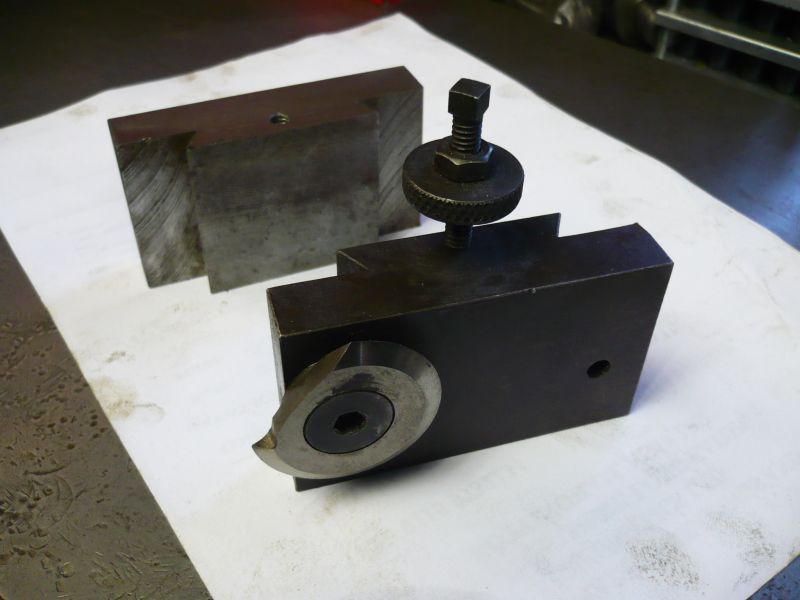 The one in the foreground was made as a threading tool and it works but in practice if you need a tailstock centre you can't get close enough so I was going to use John's design and this threading tool but then after a sort out I found a big old brazed tip tool and decided to use this as both the tool and the swinging holder.
The tool was accurately marked out for the pivot hole and then drilled thru into the holder and tapped.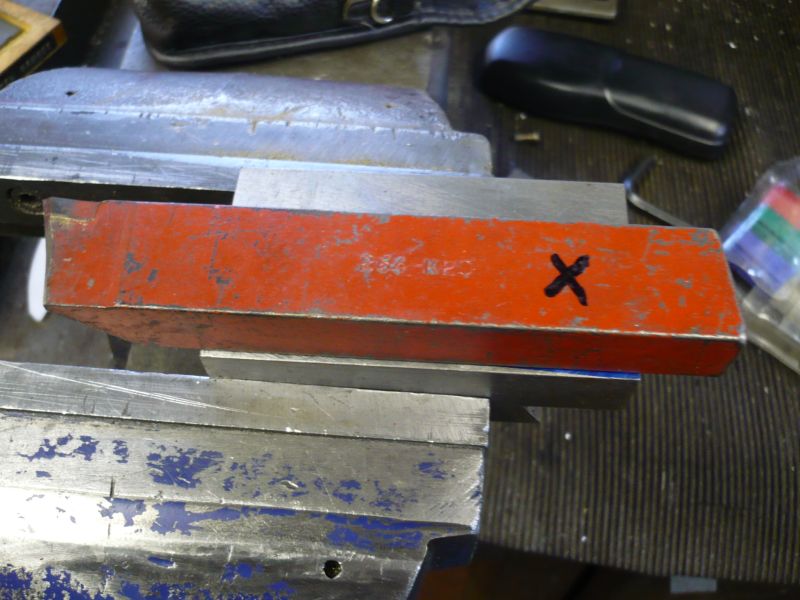 It was then turned upside down and again accurately marked out for the location key to fit.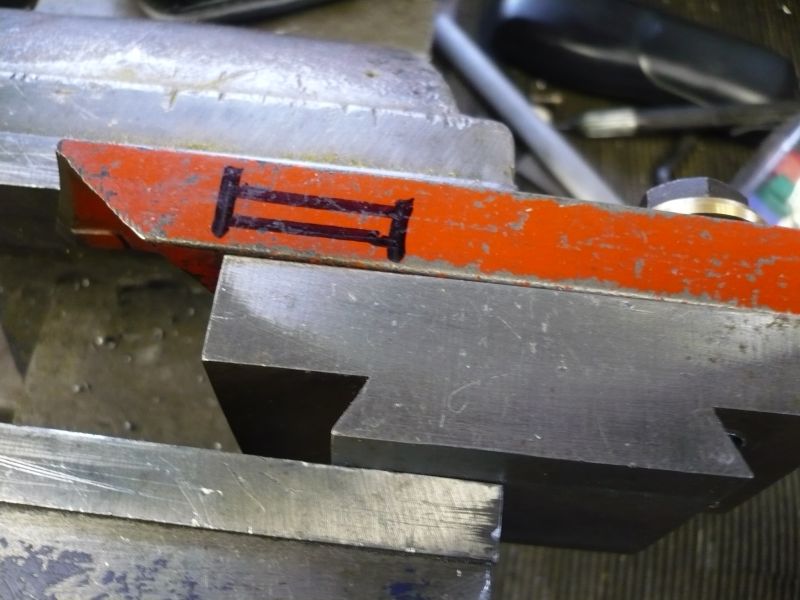 The tool was bored out and a brass bush fitted that extended by about 5 thou and a keep plate was screwed to the bottom, again with a 5 thou shim fitted whilst drilling and tapping the holes.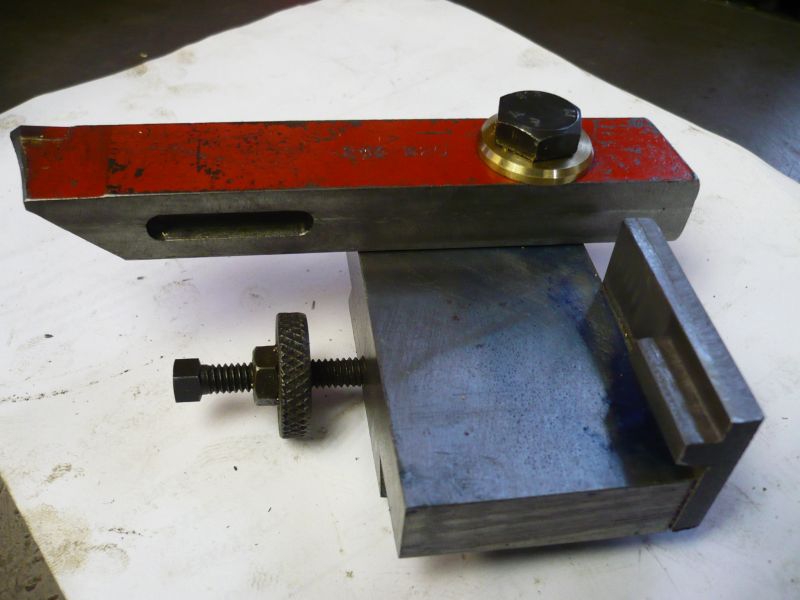 End of first post because of 4 picture limit, please don't reply until second post appears to keep continuity.
.