For the record a micrometer stop and a feed stop are different tools for different purposes. My Nardini lathe comes from the factory with both. The micrometer stop as posted by Carl is not to keep one from crashing into the chuck. If you want to cut another 0.001 it is sure easier than a dial indicator. The feed stop on the Nardini is a trigger mechanism that is amazingly repeatable for disengaging the power feed. I still don't turn my back on it and I still jump ever time it trips and bonks the chip pan.
This shows the bolt on the feed stop which is going to push the plunger that is sticking out from the side of the Apron.
The stop lever shown in the engaged position.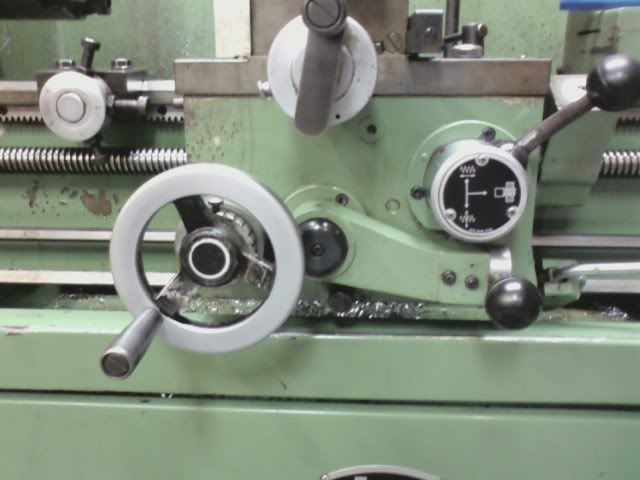 The stop lever shown in the disengaged position.
The micrometer stop is shown here.
Please excuse the poor photo but the Micrometer stop is substantial and stout and has a graduated dial for precision cut control.