Camera
Lights
Action.
The first post on this tool was here
http://bbs.homeshopmachinist.net/sho...php?t=38585but
i want to start a new one as that one ran on a bit.
I do a lot of my threading using inserts from Coventry Die holders, these come in numbered sets of four and if any are chipped or missing the set is scrap but you only need one for threading and you only need the pitch you are doing, diameter doesn't matter.
The result is you can get these surplus for pennies, so a new tool holder was called for.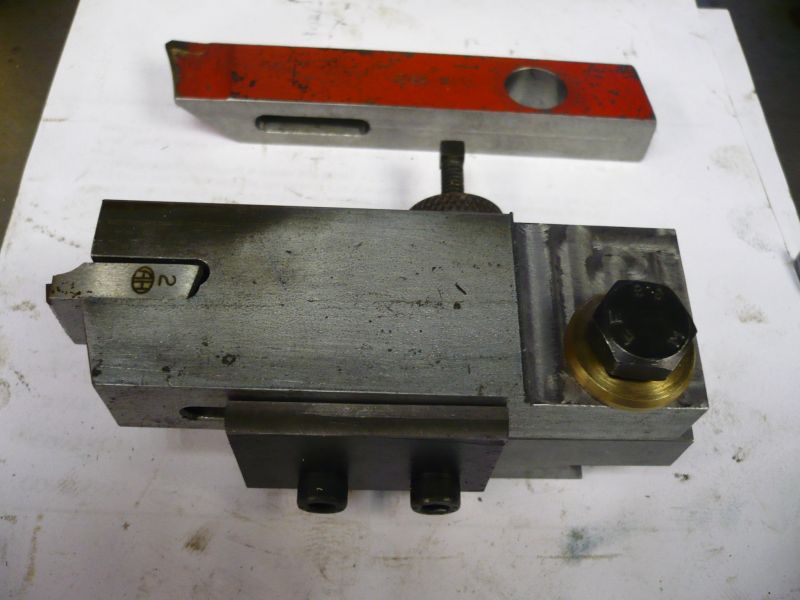 easy to make as i cheated and put the old tool in the mill vise, located on existing hole and slot in turn then changed to holders over.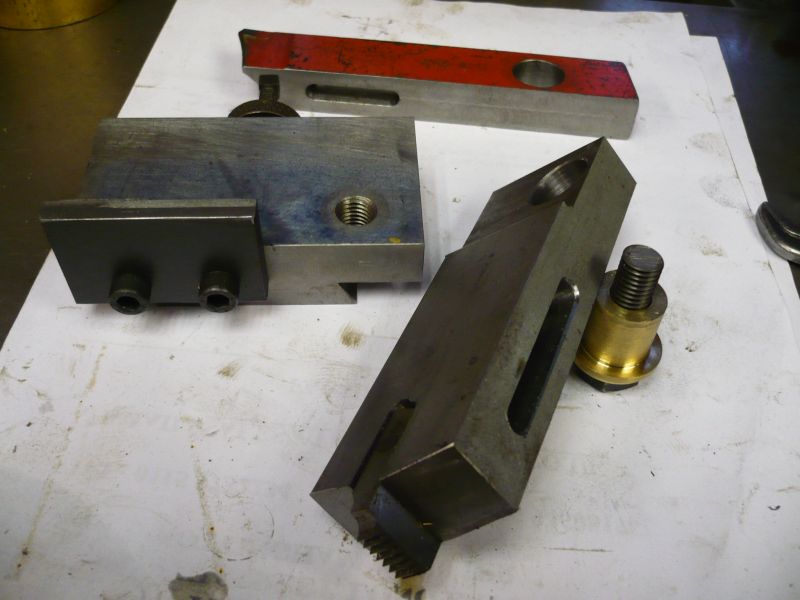 Shot from underneath showing the slot and an insert fitted.
The old tests were done in brass for two reasons [1] easier and more forgiving but [2] if it had wanted to dig in it would have done so in the softer brass than say steel.
This time I decided to find the horriblist steel I could, a while ago I bought some 16mm rolled black steel for some safety bars, this stuff is horrible and is very close to rebar.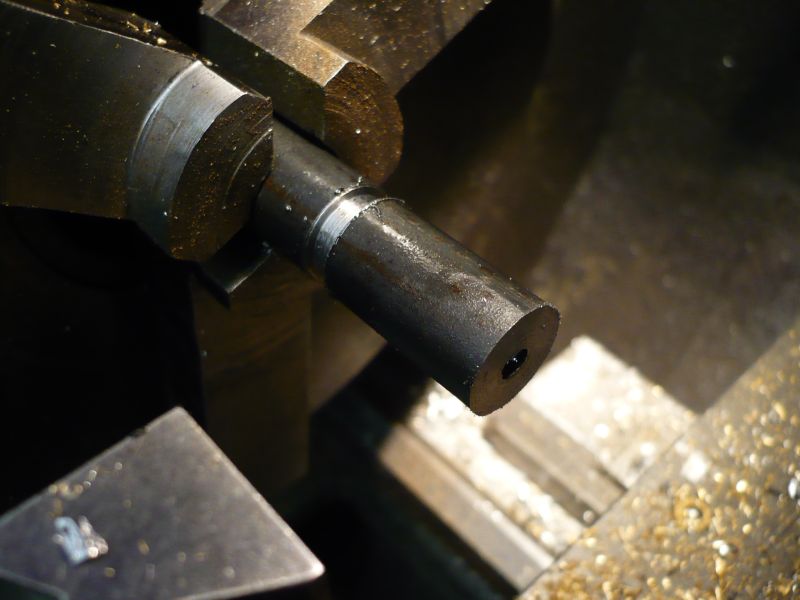 Anyone who has used this stiff knows how horrible it is to machine.
Job setup and test begun. I ran at 80 rpm to take a video but I could have gone faster because the quality wasn't great and it took 7 minutes to do the thread when it should have taken about 3, point was though that it shows it swinging clear to try the thread whilst the cut is still on and when it was done, that was it, no chasers, dies or thread files.
Video here :-
http://www.youtube.com/watch?v=6TR0ssQrmI8
Final shot of the finished thread.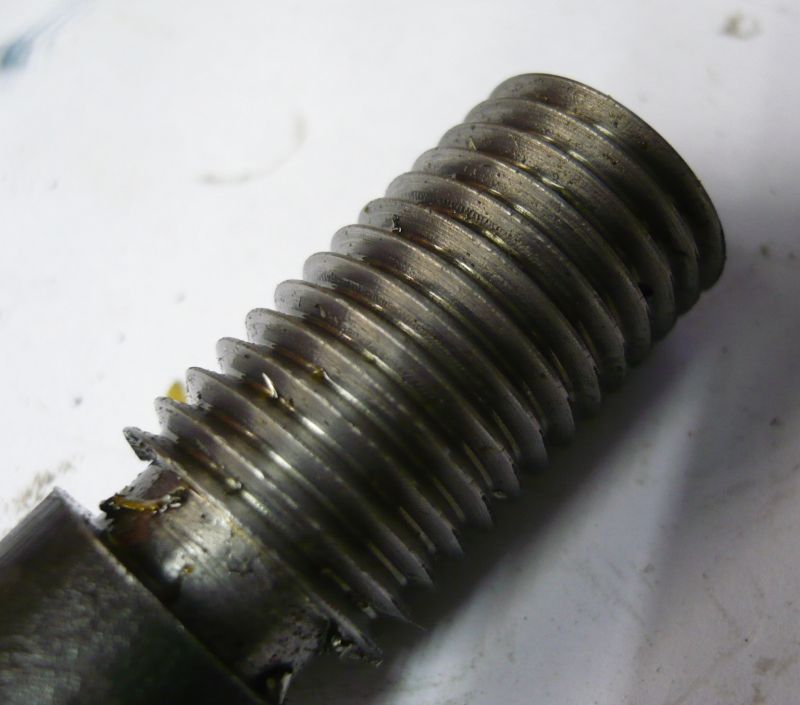 This is the worst angle and a couple of flanks have torn but believe me it's 100% better than anything that could have come off a die using this shït.
Well that's me done then as this tool will do all my external threads.
for the record 80 rpm, 16mm dia x 2mm pitch [ about 12 /13 tpi ] on rolled black bar.
.