Thought I'd post this as an example of working outside the box.
Some while ago whilst working sub contract for an engineering company we sent a large steel plate out to be faced and have a large locating pin hole bored in and an 'O' ring groove for a seal machined in.
When It came back and we came to assemble it [ against the clock as usual ] we realised that the 'O' ring groove had been missed out. this plate was far to big to go on any of our machines so I came up with this.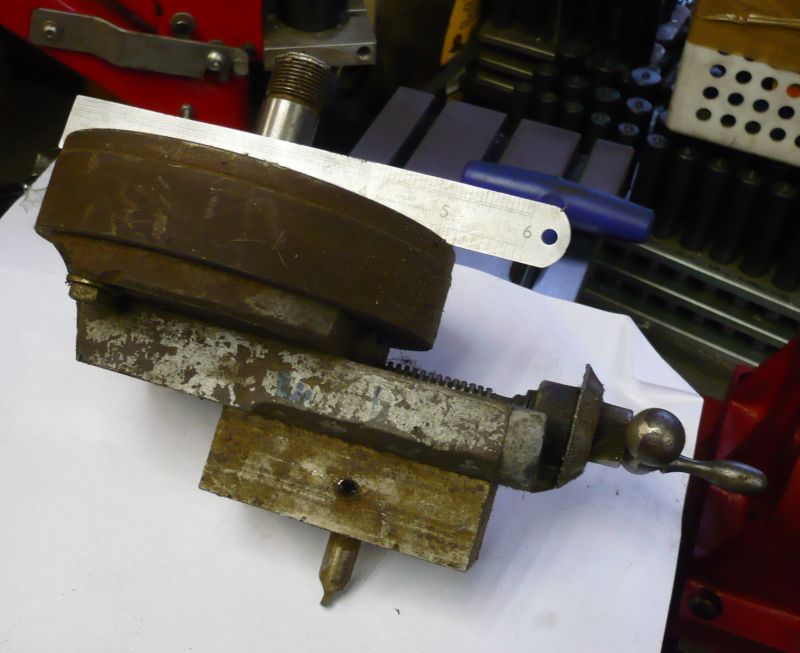 Big steel disk with a 5/8" shank screwed and pinned into the back face, onto this was bolted a scrap top slide off a Myford ML7 with a tool block / holder screwed to this.
This was fitted to a large magnetic drill, clamped for extra safety and lined up on the plate and the groove machined in.
Worked a treat and provided the revs were kept down it works well.
Looking a bit sorry for itself but it's been hiding in the back of a cupboard for quite a few years.
.