I finally decided it was teach myself how to single point threads. I ordered a little center/threading gauge and read up on the operation and decided to give it a stab.
The thread I cut is 1/2-13, all went fairly well, but here are the questions:
1) How do you know how deep to cut the threads? I just kept test fitting a nut (which didn't fit, more on that later)
2) Do you feed with the cross slide, or compound? I had the compound set at 29.5°, but the way I see it, if I feed in with the compound, then my cutter will not be in the same position as when originally synced up with the lead screw/thread dial. I fed with the cross slide, maybe that's why it didn't come out perfect.
3)I kept test fitting the nut, I got to a point where it would thread on 2-3 threads and bind. I finally decided I was doing something wrong, and in an experiment, removed the piece from the lathe and threaded on a 1/2-13 die. My thought was that I would see where that cut, and be able to determine if it was a pitch error, or depth or what. I ran the die down the first inch or so, and it cut a little, but not much, the pitch was right. I tried to thread the nut on, and it threaded on all the way, past the part I cut with the die, and down to the single point part. It was actually a bit loose on the lathe cut threads, but it did not bind at all. I'm guessing that the unsupported end of the work was deflecting enough in the first inch that I never got the root of the thread deep enough. Does that make sense?
Here are some pictures, you can see the difference in the die and lathe threads in the second picture.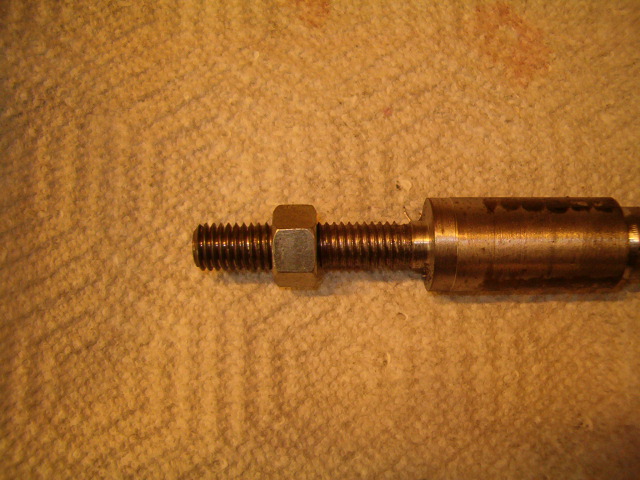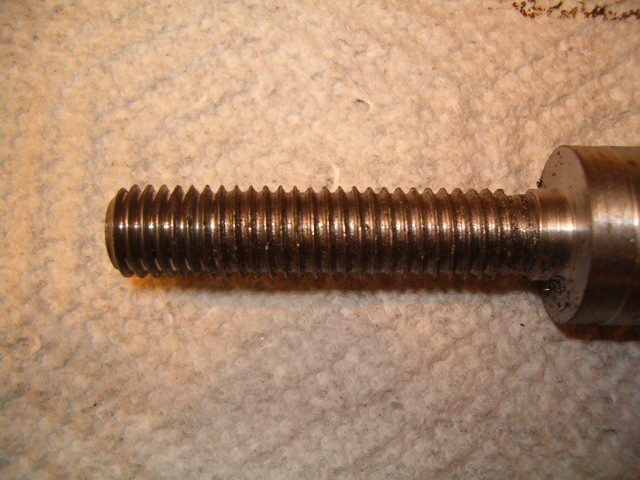 Thanks,
Jason