Found these today whilst I was searching some files. Not sure of the date of these because they were scanned in from original photo's.
Must have dated back from about 1978 /79 because this was before I had a milling machine and had to rely on the little Myford for everything.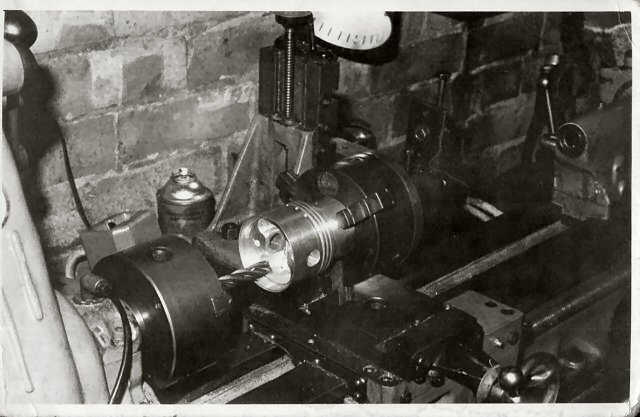 This is a piston for one of the Jones twins, operation is milling all the cavity out in a new piston. Work is held in 3 jaw which in turn is held in a simple indexing head controlled by a change wheels for position.
This in turn is held by a vertical slide to control hight.
Boring the recess out beyond the gudeon / wrist pin bosses.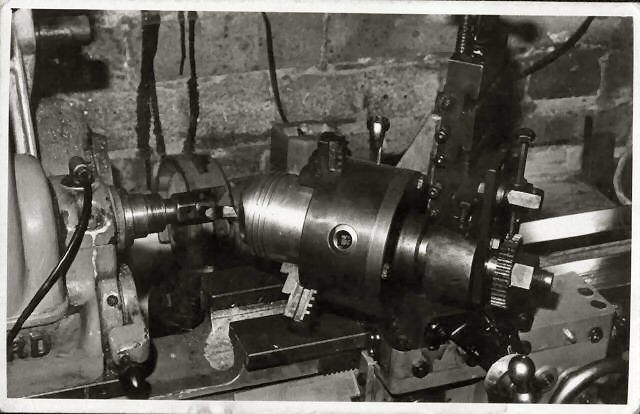 Boring the valve cutaways out again using the same homemade indexing attachment which can be seen better in this shot.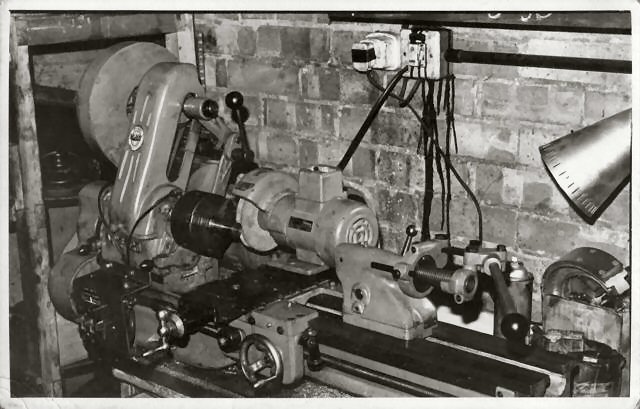 Toolpost grinder setup for some grinding operation about the same era because the pic's were alltogether, can't remember what it was.
At the time this little 7" swing lathe was all I had as regards machine tools other than a small home made bench drill but it bit sterling work.
I made close ratio gears for the Nortons, including broaching the 6 splines, many went on to race in the Isle of Man GP races and in Germany so it proves you don't always need the biggest and best although it helps <grin>
.