Need a jack shaft for anything ?
Instead of cutting a spline or long keyway down the sliding part just raid the scrap bin.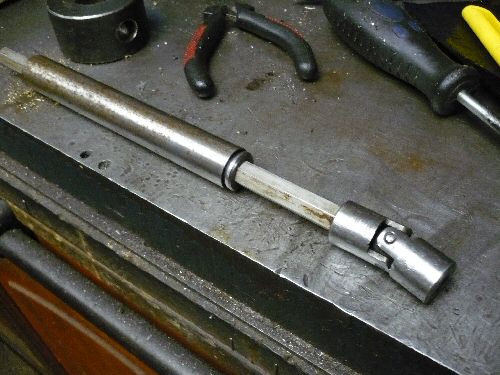 First off find a piece of hex bar suitable for the job, turn / weld / pin / braze / hammer / glue the ends on.
Then.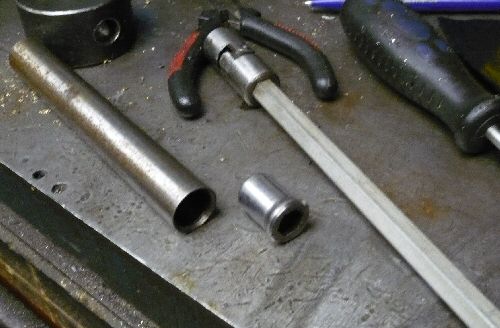 Find a socket in amongst all the spare ones that fits the hex shaft, cut the square drive off and turn to fit the tube.
Weld / braze / glue/ into the tube.
Job done and it looks professional .
.