Coil winder for winding miniature ignition coils using plans from Bob Shores book. Model Ignition Coils and Magnetos in Miniature.
http://www.bobshores.com/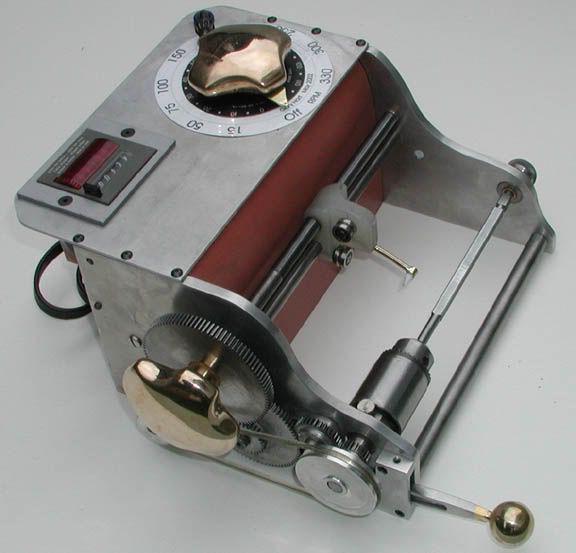 This coils secondary has 12,600 turns of #44 magnet wire which is about .002" diameter and a piece of wax paper goes between each of the 53 layers.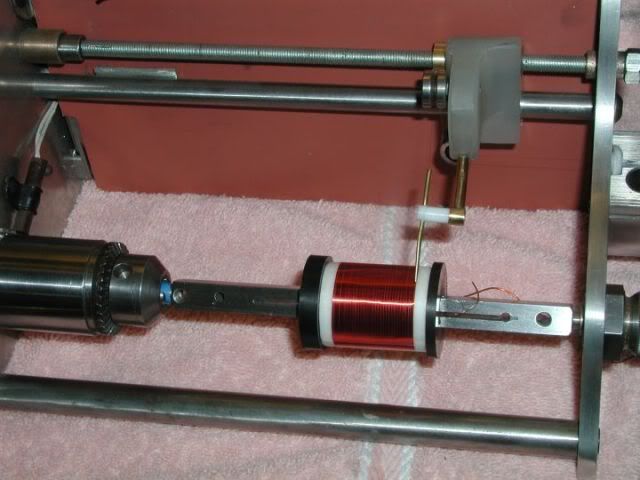 The #44 wire spools of the end of a coil (sitting on the floor) and goes out the upside down funnel.
Thru a felt friction pad, over a pulley then thru a hanging weighted pulley and back up to another pulley and then thru guides to the coil. If wire breaks have to start all over as it can't be spliced.