Well, I just finished fixing my screwup. I made a sleeve, threaded it with the left hand 45mm x1.5mm thread, bored the spider out and pressed the sleeve in with a .0005" interference and high temp, high pressure locktite.
Threading setup for removing and testing. Thread is about a class 3.
Spider with sleeve pressed in and bore trued up.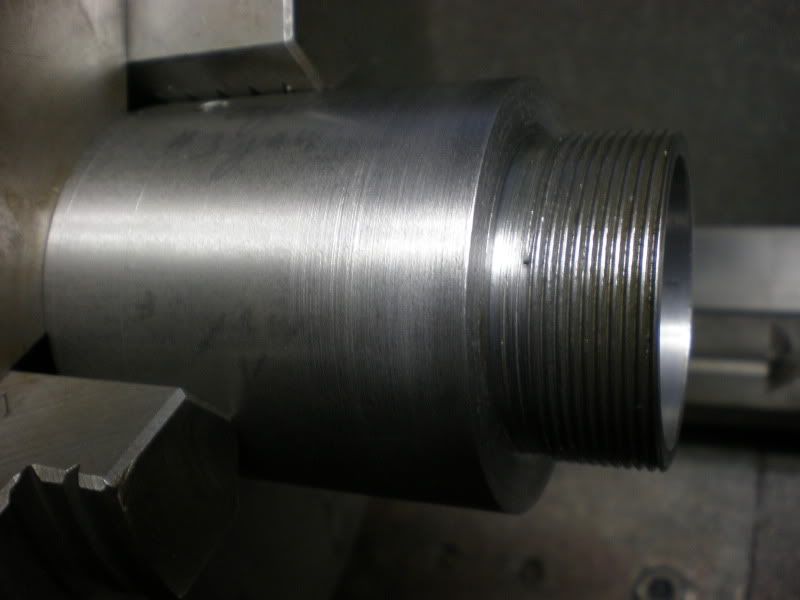 Spider in the spindle, cover open to show it better.