Doing a little prototyping for work today, and needed to create a 70mm bore in a 1" thick piece of alloy.
Rather than just drill and bore, creating loads of swarf I thought Id trepan out the center slug. only problem was I dont have a trepanning tool...
So root about and find a Hole saw on a plain arbour. Mount in a boring tool holder, set square and on center, then use tailstock to push the whole lot so the twisting forces on the toolpost which you'd get if you used the powerfeed are not present.
Handily the female center for my changeable center set is just the right size.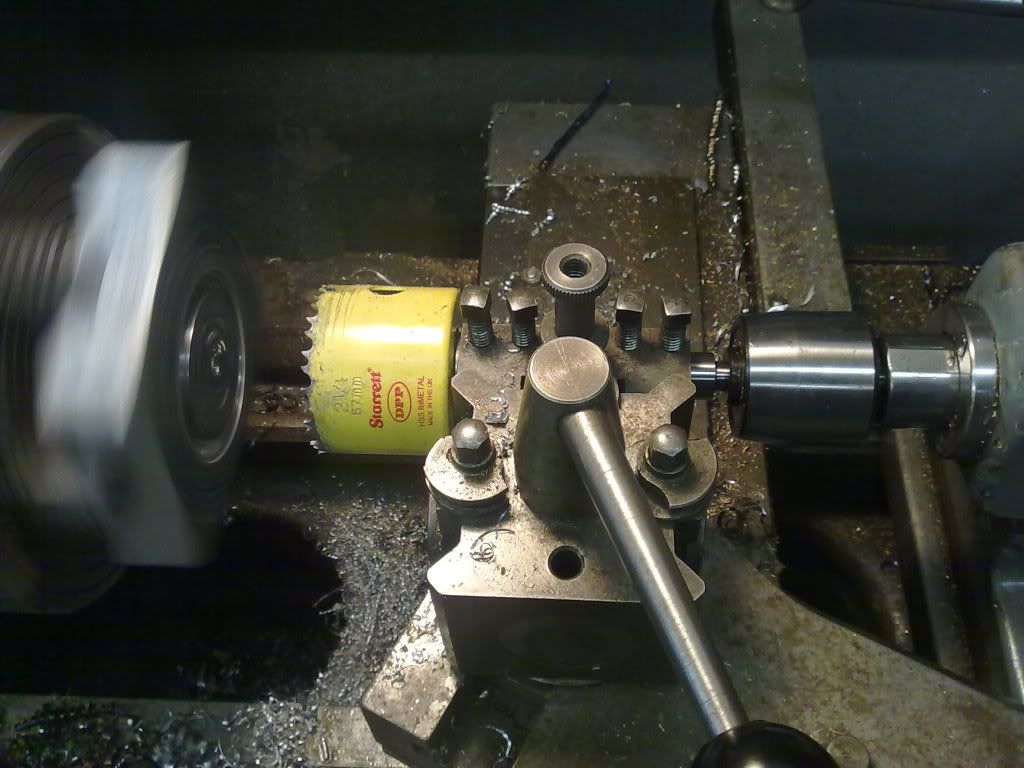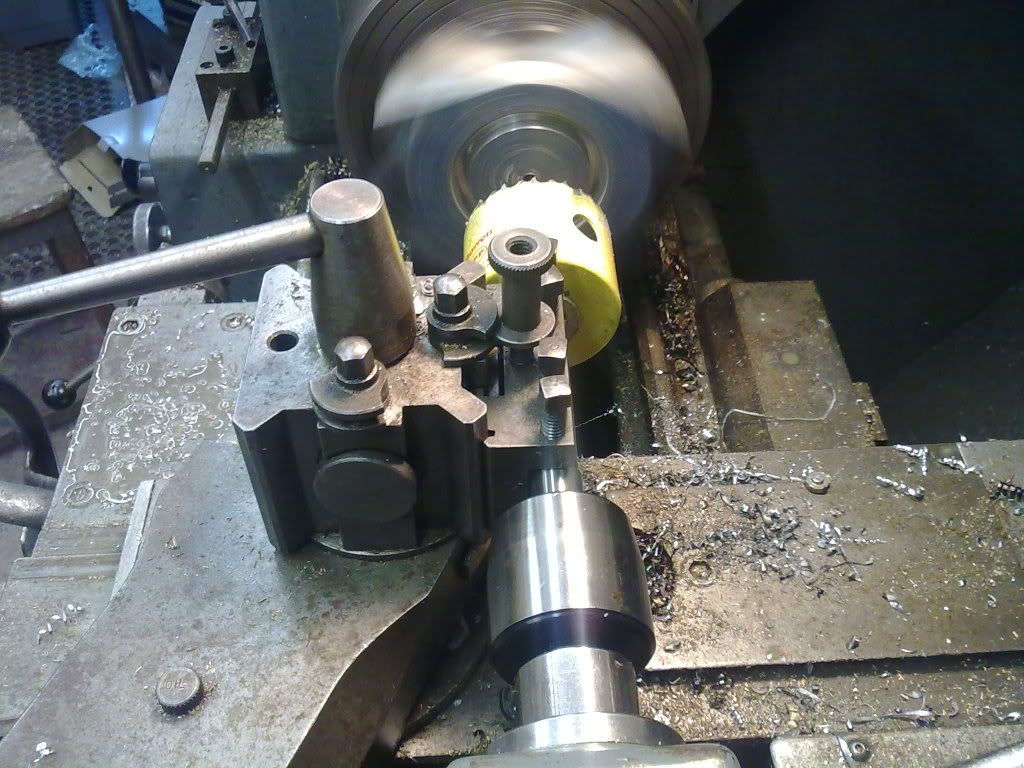 The hole provided a very good place to pour coolent without it going everywhere.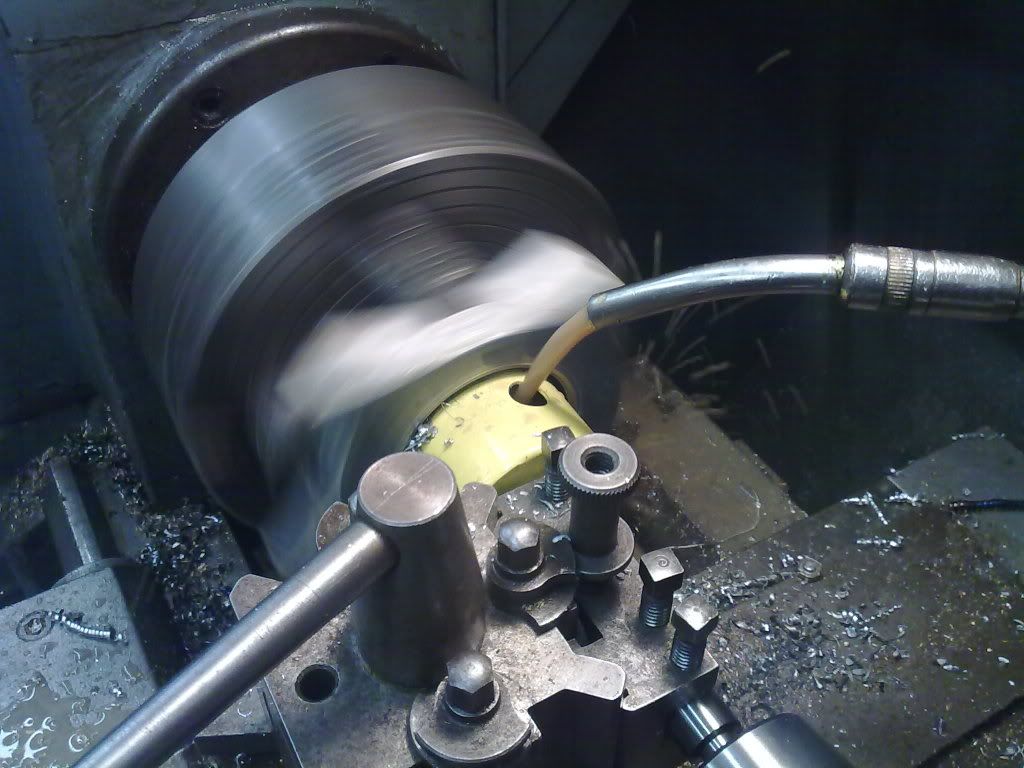 Done: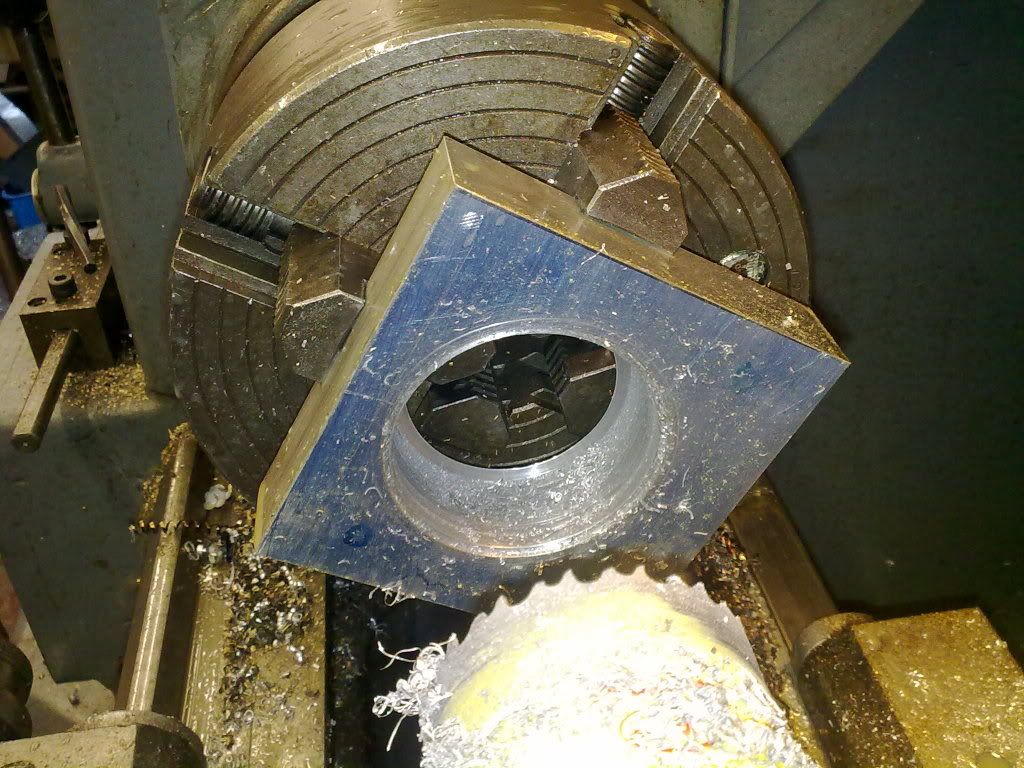 Dave