As detailed
here
I was prototyping today.
I could only get hold of 1" thick alloy at short notice, and the design is using 5/8". Thats why the sides stick out here: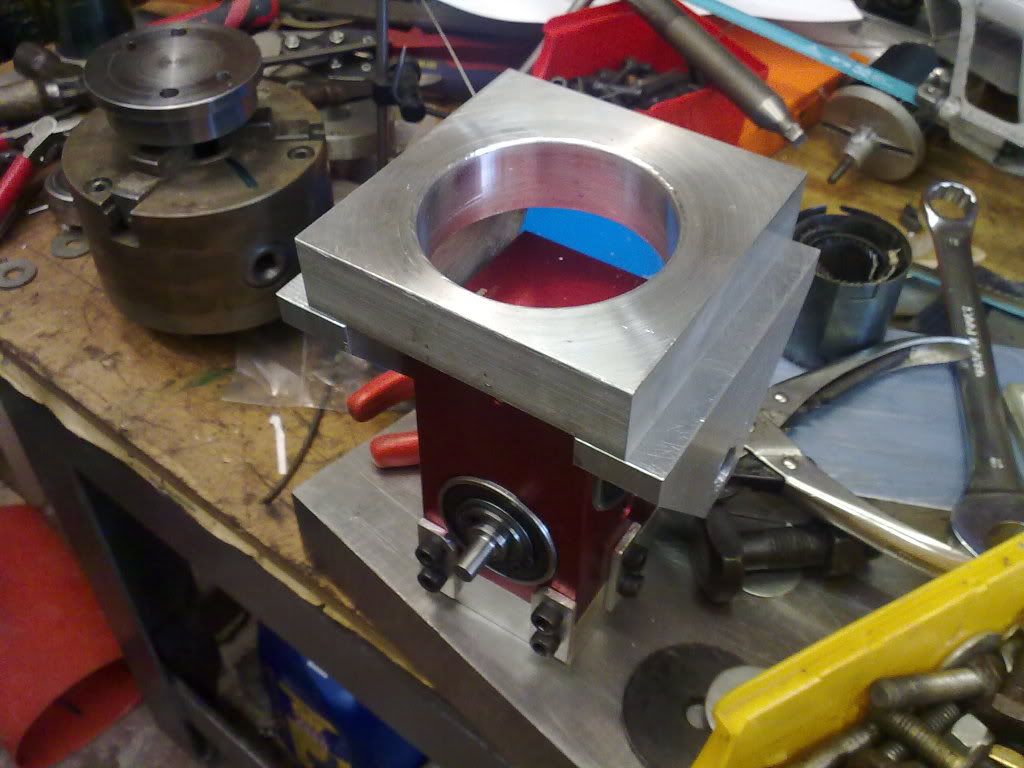 No problem, Ill just remove the extra metal. It was getting close to lunch time, and I thought Id just do one and then go for lunch.
Set it up in the 4 jaw, set the DRO and took a light cut. All ok.
Then I had a brainfart.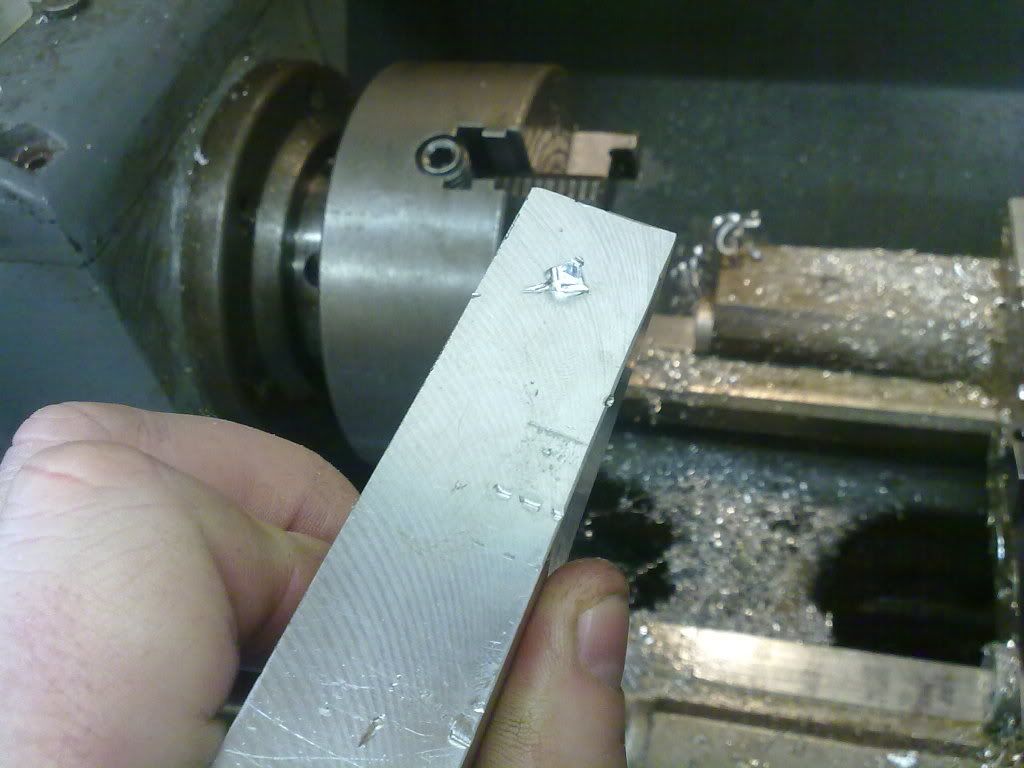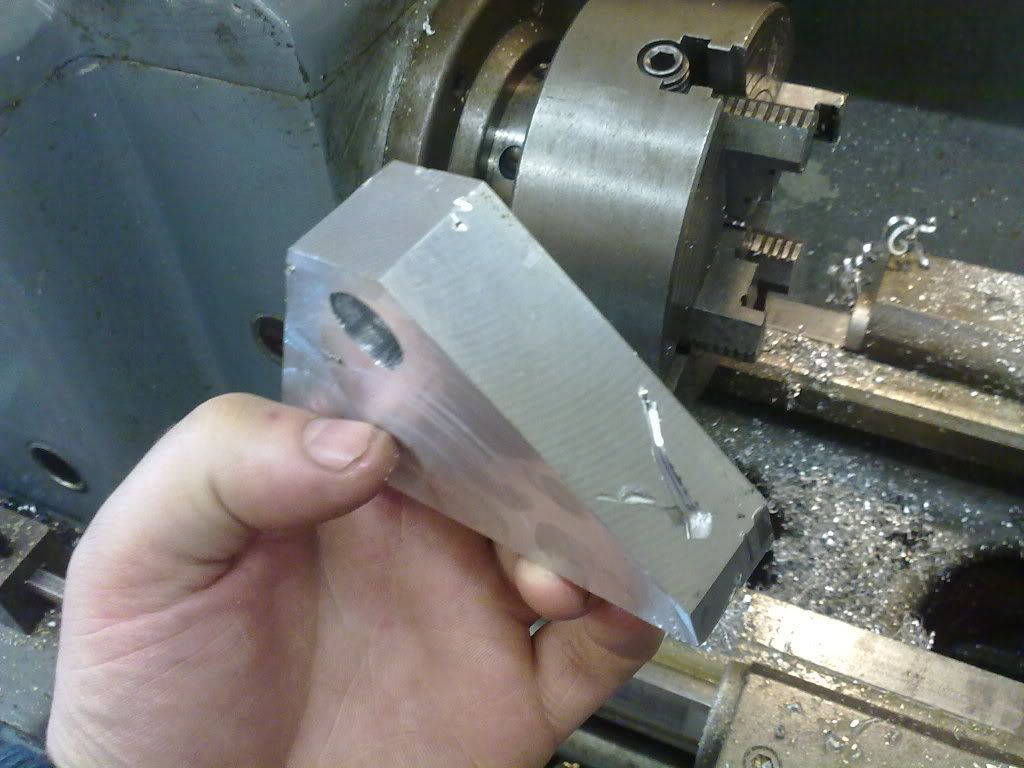 Fortunately I have made a habit of not standing in line with flat spinny things in the lathe chuck, and My reactions managed to shut the lathe of almost instantly. Damage was cosmetic to the part, good job to, as its matched to the other one for Bore, Keyway and top height. Completely bust up the insert on the tooling, into little pieces.
So the answer is that you should stop for lunch a little earlier, when you havent broken anything
Dave