In the course of building prototype parts at work, we needed some 800 terminals. These were intended to crimp onto the end of a stranded leadwire, and then be soldered onto a coil terminal pin. It fell to me to design the connector, but jobbing the limited production out in the timeframe we needed was a problem, so I tooled up and made them myself in my home shop.
.
Blanking out the parts was a simple parting operation. The 3mm tubing was held in a collet and fed to a spacer block, temporarily held in between the part and a piece of rod held in a fixed position in the tailstock chuck.
.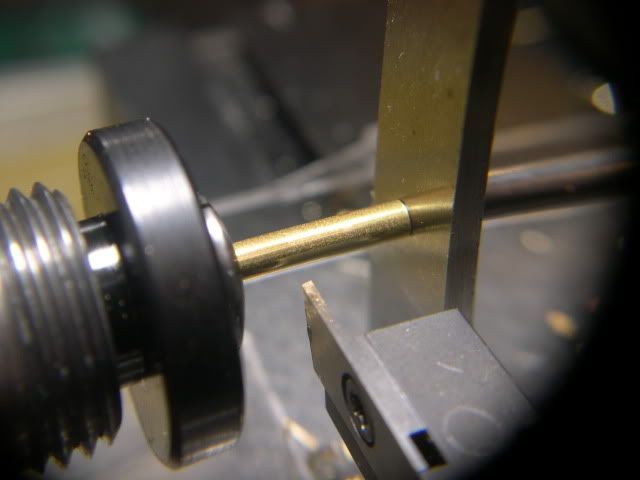 The spacer was removed and the parting tool (from A.R.Warner, HSSMike on this BBS) was advanced on the cross slide.
.