The Ammco shaper vise is finally finished!
If you recall, I asked about material to use a couple months ago (
http://bbs.homeshopmachinist.net/sho...co+shaper+vise
). I ended up using ductile iron from Dura-Bar. They were very accommodating and welcomed my small order. Their minimum order is $50, which worked out to a 14" chunk of 2.25 x 4.25 ductile iron - enough for the main "casting," the moving jaw, and about 3" left over.
The main casting started out at 25 pounds before machining and ended up at 5.5 pounds. The vise turned out well, but it was way more work than I had anticipated. Surprisingly, most of the work was in finishing, not in carving the big chunk of iron down to near finished size - so not having castings didn't add as much work as I thought it might have.
Here are some photos: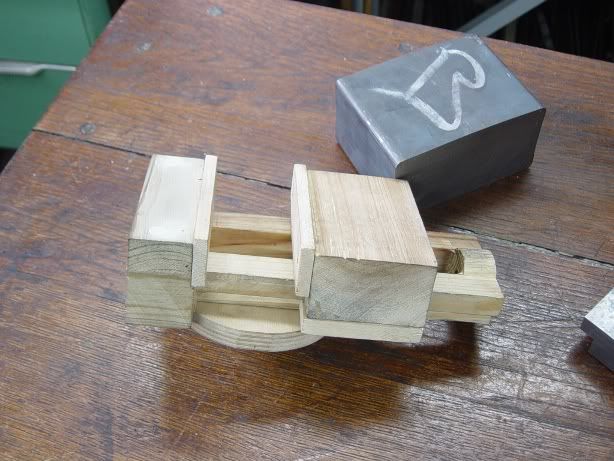 The last photo shows a wood mock-up I made first, and the left-over piece of iron.
By the way, if anyone planning to make one of these vises wants the wood mock-up you're welcome to it. If I don't hear from anyone in a week or two it will probably become kindling.
- Dave