I would appreciate tips/examples for methods others have
used to contain coolant so that it isn't paddled around the
shop by the chuck jaws while drilling on a manual lathe.
Containment of coolant and chips during other operations
would be a bonus outcome. Ideally, the apparatus would
remain in place and not interfere significantly with control
usage.
The machine in question has an OEM backsplash, chip tray
and a chuck guard. It is similar to the Jet shown below
(although the Jet lacks the chuck guard.)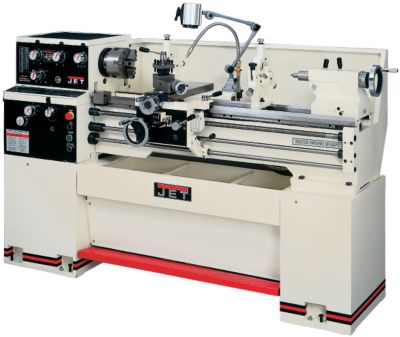 Adhoc shields have been made up as required in the past,
but none of these have been considered suitable prototypes
worthy of refinement into a more permanent enclosure.
.