This turned out well and there have been several recent threads on boring small holes and ductile iron in particular, so I snapped a few pics.
Not quite a mirror finish, but as good as I've ever done on ductile iron. The blocks are 1.5" high by 1.75" long.
65-45-12 durabar. The manufacturer claims it machines better than brass, but that is BS. I find it machines about 25% easier than 1018, which is to say, not that great. Tool life is much, much shorter on ductile iron compared to brass or aluminum.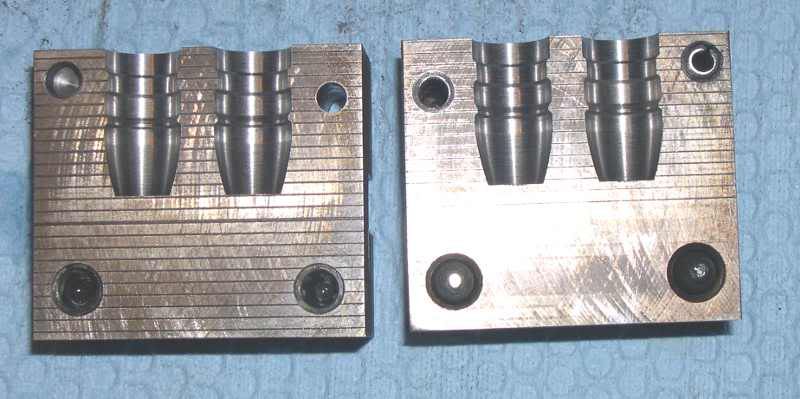 Final pass is typically 0.0005" (yes Lane, I work in tenths
) Solid carbide bar. Sharp cornered, no radius. Radiused edge does not work at all on small, flexible boring bars, will cause bar to deflect.
The tip on this bar has been resharpened several times and today it was only 0.029" thick. It's very fragile and will probably break in the near future.