Been rushing round like a one armed paper hanger today and not getting anywhere fast.
Got a set of slip rings in, a stack of 12, what we call Christmas trees hence the title.
Three of the rings had no contact and two rings were connected so turn to lot off the former as they are all bonded from new and start again.
Turned 12 rings out of phossy bronze 82mm by 8mm wide and the tufnol spacer to match and drilled all the rod holes for the connector rods.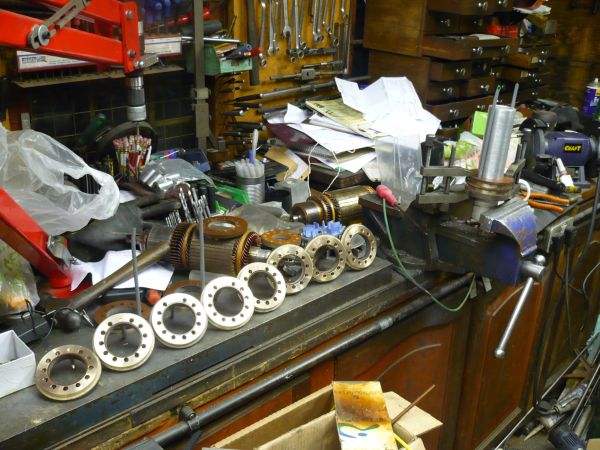 This is where I got to at knock off tonight, all the rings and spacers done and two rings glued to the former so I can start on the assembly tomorrow.
Only had a couple of small jobs in today and been working on this all day and not seemed to get anywhere.
Both armatures on the bench are out of fork trucks and both need a respline where the hydraulic pump fits in the end, one should have gone out today but the gear cutters sent the wrong splined inserts.
.