Did one transformer, [ no pics ] and set up for the next. Milled the broken terminal back to clean up, cut a piece of 2" x 1" copper bar for a new terminal then put it on hold until they decide to issue an order number.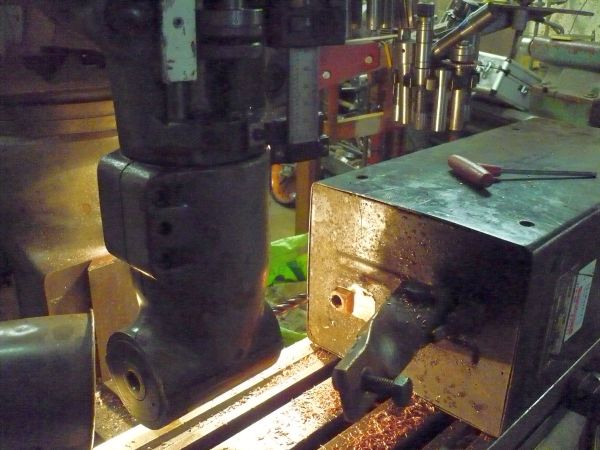 Setup on the POS Bridgy with horizontal head because it's too tall to sit on the bed.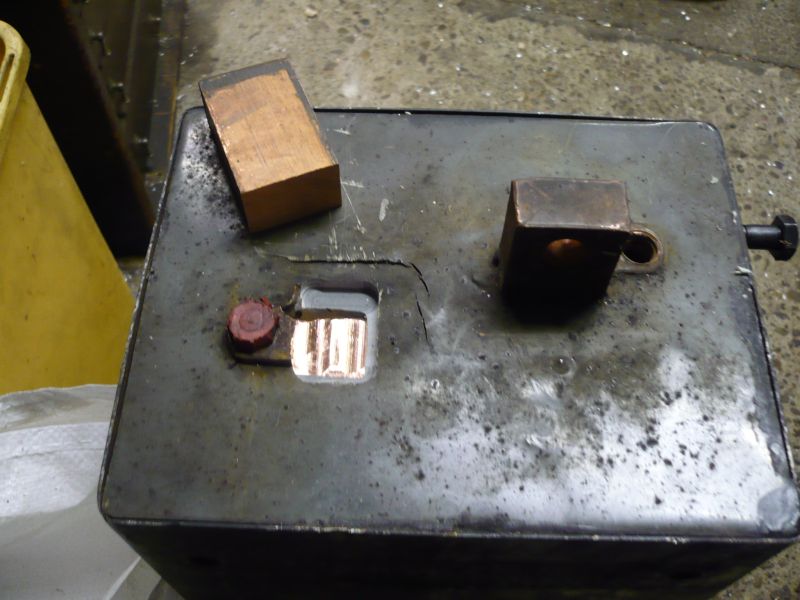 Then as a change from motors they sent me a pump with the bearing housing gone right down inside.
Goody gumdrops.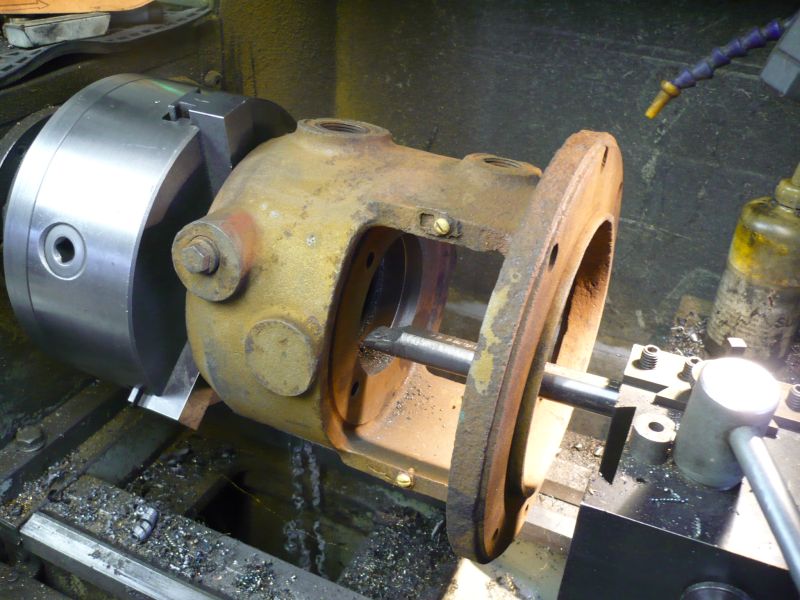 Bearing is 85mm diameter.
Bore housing out to 90mm, whack a sleeve into it made from the rings off the railings from outside Huddersfield town hall [ true ] and rebore back out to 85mm.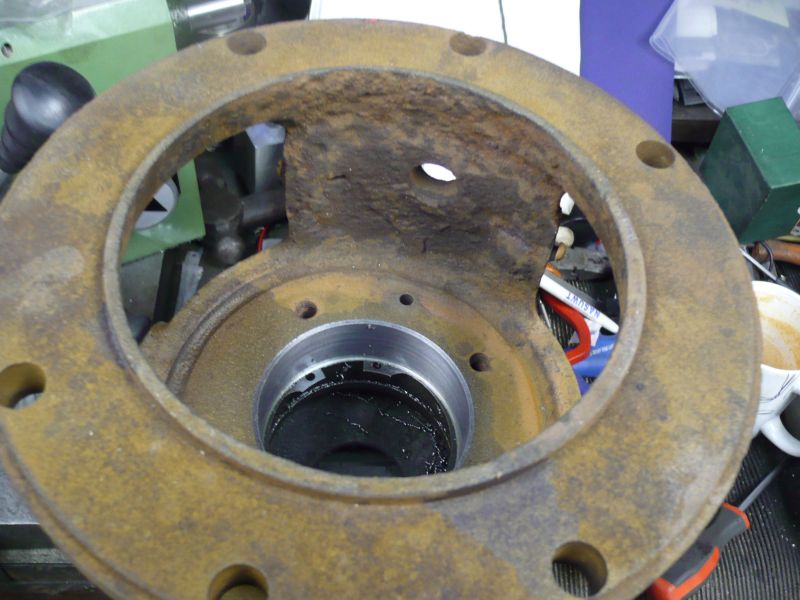 Took an hour, jobs a good un and I can have another cup - a - soup.
Tomorrow I have 18 motors to convert from 90 frame to 80 frame .................. sigh...........................